Utilization of Marine Waste to Obtain β-Chitin Nanofibers and Films from Giant Humboldt Squid Dosidicus gigas
Authors
Cabrera-Barjas, Gustavo
González, Cristian
Nešić, Aleksandra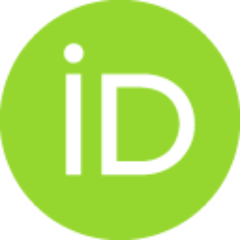 Marrugo, Kelly P
Gómez, Oscar
Delattre, Cédric
Valdes, Oscar
Yin, Heng
Bravo, Gaston
Cea, Juan
Article (Published version)

,
© 2021 The Author(s)
Abstract
β-chitin was isolated from marine waste, giant Humboldt squid Dosidicus gigas, and further converted to nanofibers by use of a collider machine under acidic conditions (pH 3). The FTIR, TGA, and NMR analysis confirmed the efficient extraction of β-chitin. The SEM, TEM, and XRD characterization results verified that β-chitin crystalline structure were maintained after mechanical treatment. The mean particle size of β-chitin nanofibers was in the range between 10 and 15 nm, according to the TEM analysis. In addition, the β-chitin nanofibers were converted into films by the simple solvent-casting and drying process at 60 °C. The obtained films had high lightness, which was evidenced by the CIELAB color test. Moreover, the films showed the medium swelling degree (250–290%) in aqueous solutions of different pH and good mechanical resistance in the range between 4 and 17 MPa, depending on film thickness. The results obtained in this work show that marine waste can be efficiently converted to
...
biomaterial by use of mild extractive conditions and simple mechanical treatment, offering great potential for the future development of sustainable multifunctional materials for various industrial applications such as food packaging, agriculture, and/or wound dressing.
Keywords:
characterization / films / Humboldt giant squid / nanofibers / β-chitin
Source:
Marine Drugs, 2021, 19, 4, 184-