The Effects of Pseudomagnetic Fields on Plasmon–Phonon Hybridization in Supported Graphene Probed by a Moving Charged Particle
Authors
Bai, Xiang-Jia
Zhang, Ying-Ying
Mišković, Zoran L.
Radović, Ivan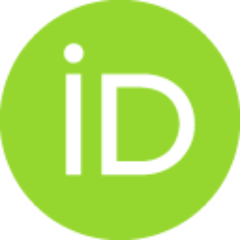 Li, Chun-Zhi
Song, Yuan-Hong
Article (Published version)

,
© 2021 The Author(s)
Abstract
We analyze the effects of the strain-induced pseudomagnetic field on the subthreshold mechanism of hybridization taking place between the Dirac plasmon in graphene and the surface optical phonon modes in a nearby substrate. It is shown that the pseudomagnetic field exerts quite strong influence on the oscillatory pattern in the total potential in the plane of graphene, as well as on the stopping and the image forces on a charge, which moves parallel to the graphene at a speed below the Fermi velocity, specially for small graphene–substrate gap sizes. One may conclude that the subthreshold mechanism of the plasmon–phonon hybridization can be controlled by varying the pseudomagnetic field strength and the doping density in graphene. © 2021, The Author(s), under exclusive licence to Springer Science+Business Media, LLC part of Springer Nature.
Source:
Plasmonics, 2021, 16, 4, 1089-1098
Projects: