Initial state fluctuations and the sub-leading flow modes from the experimental data and HYDJET++ model
Authors
Milošević, Jovan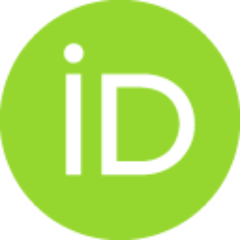 Article (Published version)

,
© 2021, EDP Sciences, SIF and Springer-Verlag GmbH Germany, part of Springer Nature
Abstract
Abstract: A few microseconds after the birth of the Universe, the Universe was filled with the matter consisting of quarks and gluons, called quark gluon plasma (QGP). That primordial QGP lasts for about a few μ s until the Universe cooled down and expanded enough that colored quarks had to confine within the colorless new formed hadrons. In high-energy nuclear collisions, where a high baryon density, or a high temperature could be achieved, small pieces of the QGP can be recreated and studied experimentally. Such created QGP undergoes an explosion, called the Little Bang. In spite of its small size (about 1000 fm3) and short duration (a few fm/c, where c is the speed of light), the QGP is well described by relativistic hydrodynamics, including even the small perturbations on top of the explosion. In high-energy nucleus–nucleus (AA) collisions which have been performed at the Relativistic Heavy Ion Collider and at the Large Hadron Collider, the QGP was created with extremely high tempe
...
rature and the baryon density close to zero. One of observables used to study QGP is azimuthal anisotropy. It was found that the initial state fluctuations have a significant influence on azimuthal anisotropies. We present results on azimuthal anisotropies measured in ultra-central PbPb collisions at sNN = 2.76 TeV by the CMS and ALICE collaborations, as well as the leading and sub-leading flow modes for the elliptic and triangular anisotropies. The measured flow modes are also compared with the predictions from the HYDJET++ model. Graphic abstract: [Figure not available: see fulltext.]. © 2021, EDP Sciences, SIF and Springer-Verlag GmbH Germany, part of Springer Nature.
Source:
The European Physical Journal D, 2021, 75, 1, 14-
Funding / projects:
Note:
Part of a collection: Topical Issue: Advances in Physics of Ionized Gases and Spectroscopy of Isolated Complex Systems: from Biomolecules to Space Particles - SPIG 2020
Collections
Institution/Community
Vinča