Annual variations of fine respirable aerosol fraction in urban residential areas
Autori
Radenković, Mirjana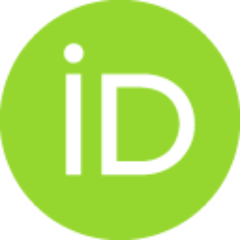 Radić, R.
Konferencijski prilog (Objavljena verzija)

,
Society of Physical Chemists of Serbia
Apstrakt
Fine particlulate matter fraction (PM 2.5) of urban aerosol collected daily for one year with 3/7 frequency at urban background locations in Banja Luka (BL) and Belgrade (BG) had been analyzed and discussed. Mass concentrations of aerosol deposit were determined by standard gravimetric procedure and concentrations of elements with antropogenic and crustal origin have been obtained by application of nuclear analytical techniques (PIXE, XRF). Resulted descriptive statistic parameters have shown that PM 2.5 annual limit value 25 μgm-3was exceeded during the heating period in both investigated regions but with significantly higher values in Banja Luka due to different heating type and structure and local traffic characteristics. Observed concentrations of S and K are high and based on other metals concentration some industrial influences have been indicated.
Izvor:
Physical chemistry 2016 : 13th international conference on fundamental and applied aspects of physical chemistry, 2016, 723-726
Izdavač:
Society of Physical Chemists of Serbia
Finansiranje / projekti:
Napomena:
Physical chemistry 2016 : 13th international conference on fundamental and applied aspects of physical chemistry; Belgrade (Serbia); 26-30 September 2016