Determination of tenside mixtures efficiency: conductometric and stalagmometric investigation
Authors
Blagojević, Bratislav
Gajinov, Spasenka
Potkonjak, Nebojša I.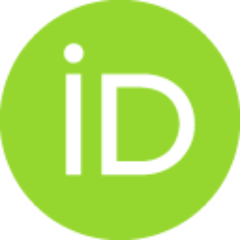 Blagojević, Slavica M.
Pejić, Nataša
Conference object (Published version)

,
Society of Physical Chemists of Serbia
Abstract
The performances of mixtures of different surfactants: anionic (sodium lauryl ether sulfate (SLES) and ά-olefin sulfonates (AOS), amphoteric (coco betaine) and nonionic (coco amide, amine oxide, AO and various etoxylated alcohols, C12-C15-7EO, C10-7EO and C9-C11-7EO), were studied. The parameters measured were critical micelle concentration (CMC) and surface tension of particular tenside mixture. The combination of SLES/AOS/C9- C11-7EO/AO at ratio 75/15/7/3 achieved the lowest both the CMC and surface tension compared to the other examined tenside mixtures (SLES/AOS, SLES/AOS/coco betaine/AO, SLES/AOS/coco amide/AO, SLES/AOS/C12-C15-7EO/AO and SLES/AOS/C10-7EO/AO). This study showed that adding nonionic tenside (alcohol ethoxylate, C9-C11-7EO) improved SLES/AOS foaming properties, synergism in detergency between them. The reduction in the surface tension was obtained, thus indicated that alcohol ethoxylate, C12-C15-7EO, C10-7EO and C9-C11-7EO can be used to produce better
...
cleaning products.
Source:
PHYSICAL CHEMISTRY 2014: 12th International Conference on Fundamental and Applied Aspects of Physical Chemistry, 2014, L-08-P
Publisher:
Society of Physical Chemists of Serbia
Projects: