Synthesis, structure, magnetic properties and DFT study of a dinuclear copper(II) macrocyclic complex containing acetate groups
Authors
Abedi, Marjan
Butcher, Ray J.
Nasser Shamkhali, Amir
Spasojević, Vojislav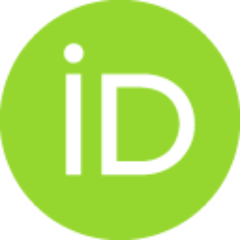 Al-Ameed, Karrar
Abedi, Parissa
Article (Published version)

,
© 2021 Elsevier B.V.
Abstract
Synthesis, spectroscopic characterizations and single crystal X-ray structure of a new dinuclear Copper(II) complex of the form [Cu2L(µ-O-OAc)(OAc)2](PF6) are reported. The molecular structure of the complex indicates that acetate ions coordinate to metals in different types, as a unidentate ligand, as a chelating ligand and in arrangement involving chelation and bridging. The metal centers in this complex are five coordinated with two different geometries (trigonal bipyramid and square pyramidal). Magnetic measurements show the presence of a strong Cu–Cu antiferromagnetic interaction. Moreover, density functional theory (DFT) calculations were performed to deeper analysis of the structure and vibrational properties of the synthesized complex. An interesting result is failure of DFT and second order Møller-Plesset perturbation (MP2) methods for prediction of antiferromagnetic coupling in the synthesized complex which introduces its as a new challenging material for future computational
...
chemistry investigations. © 2021 Elsevier B.V.
Keywords:
Acetate bridged complex / DFT calculations / Dicopper(II) complexes / Tetraaza macrocyclic ligand / X-ray structure
Source:
Inorganica Chimica Acta, 2021, 520, 120310-
Projects:
College of Sciences of the University of Mohaghegh Ardabili Research Council