Novel antimicrobial nanocomposite based on polypropylene non-woven fabric, biopolymer alginate and copper oxides nanoparticles
Authors
Marković, Darka
Tseng, Hsiang-Han
Nunney, Tim
Radoičić, Marija B.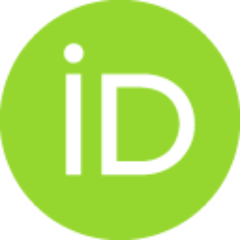 Ilić-Tomić, Tatjana
Radetić, Maja
Article (Published version)

,
© 2020 Elsevier B.V.
Abstract
The objective of this study was to develop novel antimicrobial nanocomposite material based on polypropylene (PP) non-woven fabric, biopolymer alginate and copper oxides nanoparticles. In order to introduce polar groups onto the surface of PP fibers necessary for binding of alginate, non-woven fabric was activated by corona discharge. Carboxylate groups of alginate were further utilized for binding of Cu2+-ions which were reduced with sodium borohydride as a conventional and ascorbic acid as a green reducing agent. Characteristic morphological and chemical changes induced by corona activation and alginate impregnation were confirmed by FTIR, XPS and FESEM analyses. AAS measurements showed that the amounts of generated nanoparticles depend on applied reducing agent and the concentration of precursor salt. XPS analysis suggested that nanoparticles were mixture of copper (I) and (II) oxides. XPS depth profiling gave an exceptional insight into chemical changes within the thin layer on the
...
fiber surface and formation of certain interfaces induced by each treatment. All fabricated nanocomposites provided excellent antimicrobial activity against Gram-negative bacteria E. coli, Gram-positive bacteria S. aureus and yeast C. albicans. The cytotoxicity assay indicated that maximum amount of Cu2+-ions released from synthetized nanocomposite within 24 h was not cytotoxic to human keratinocyte (HaCaT) cells.
Keywords:
Polypropylene / Corona discharge / Alginate / Cu-based nanoparticles / Ascorbic acid / Antimicrobial activity
Source:
Applied Surface Science, 2020, 527, 146829-
Projects: