Second Type Neumann Series Related to Nicholson's and to Dixon–Ferrar Formula
Autori
Cvijović, Đurđe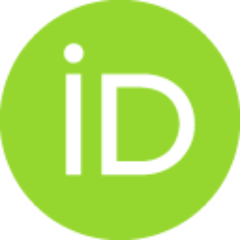 Pogany, Tibor K.
Poglavlje u monografiji (Objavljena verzija)

,
© 2020, Springer Nature Switzerland AG
Apstrakt
The second type Neumann series are considered which building blocks are Nicholson's and the Dixon–Ferrar formulae for (Formula Presented). Related closed form double definite integral expressions are established by using the associated Dirichlet's series Cahen's Laplace integral for the Nicholson's case. However, using Dixon–Ferrar formula a double definite integral expression is again obtained. Certain Open Problems are posed in the last section of the chapter.
Ključne reči:
Bessel function of the first kind Jν / Bessel function of the second kind Yν / Cahen's Laplace integral formula / Dixon–Ferrar formula / Integral representation formula / Modified Bessel function of the second kind Kν / Neumann series of Bessel functions / Nicholson's formula
Izvor:
Trends in Mathematics, 2020, 67-84
Projekti:
NAWA project [PROM PPI/PRO/2018/1/00008]
Related items
Showing items related by title, author, creator and subject.
Cvijović, Đurđe

(

Applied Mathematics and Computation

,

2009

)

Cvijović, Đurđe; Srivastava, H. M.

(

Journal of Mathematical Analysis and Applications

,

2009

)

Cvijović, Đurđe

(

Applied Mathematics Letters

,

2009

)