Novel microporous composites of MOF-5 and polyaniline with high specific surface area
Authors
Savić-Biserčić, Marjetka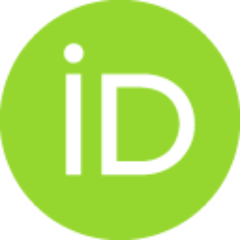 Marjanović, Budimir
Zasonska, Beata A.
Stojadinović, Stevan
Ćirić-Marjanović, Gordana N.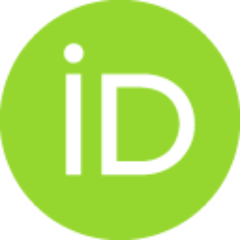 Article (Published version)

,
© 2020 Elsevier B.V.
Abstract
Composites of metal organic framework MOF-5 and conjugated polymer polyaniline (PANI) were synthesized for the first time. Two procedures, which avoid humidity during the synthesis in order to preserve the structure of MOF-5, were applied. In the first one, dissolved part of nonconducting emeraldine base form of PANI (PANI-EB) in N,N΄-dimethylformamide was mixed with MOF-5 in different mass ratios. In the second one, the composites were prepared mechano-chemically, by using powdered conducting emeraldine salt form of PANI (PANI-ES) and solid MOF-5, mixed in chloroform in different mass ratios. The composites were characterized by various techniques: scanning electron microscopy (SEM), FTIR spectroscopy, nitrogen sorption and electrical conductivity measurements, XRD, and flame atomic absorption spectroscopy (FAAS). The procedure which used PANI-EB led to microporous PANI/MOF-5 composites with very high BET specific surface area, SBET (the highest value SBET of c.a. 2700 m2 g−1, even hi
...
gher than SBET of starting pure MOF-5, showed the composite which contains 89 wt.% of MOF-5) and low conductivity (∼10-7 S cm−1). The second procedure which used PANI-ES gave microporous PANI/MOF-5 composites which showed moderate conductivities (the highest conductivity of 1.0 ⋅ 10−3 S cm-1 exhibited the composite which contains 25 wt.% of MOF-5) and also high SBET values, but lower than those measured for the composites with PANI-EB (the highest SBET of c.a. 850 m2 g-1 showed the composite of PANI doped with HCl which contains c.a. 77 wt.% of MOF-5). XRD measurements confirmed that predominately cubic crystalline structure of MOF-5 was present in almost all composites. © 2020 Elsevier B.V.
Keywords:
Composite / Conducting polymer / Metal organic framework / MOF-5 / Polyaniline
Source:
Synthetic Metals, 2020, 262, 116348-
Projects: