The influence of coating with aminopropyl triethoxysilane and CuO/Cu2O nanoparticles on antimicrobial activity of cotton fabrics under dark conditions
Authors
Marković, Darka
Vasiljević, Jelena
Ašanin, Jelena
Ilić‐Tomić, Tatjana
Tomšič, Brigita
Jokić, Bojan
Mitrić, Miodrag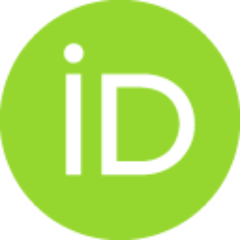 Simončič, Barbara
Mišić, Dušan
Radetić, Maja
Article (Published version)

,
© 2020 Wiley Periodicals, Inc.
Abstract
A novel impregnation process for the fabrication of cotton nanocomposite with strong antimicrobial activity against antibiotics-resistant bacteria and yeast was developed. The impregnation process includes the sol–gel treatment of fabric with (3-aminopropyl)triethoxysilane in the first step, and synthesis of the CuO/Cu2O nanoparticles (NPs) on the fabric surface in the second step. The in situ synthesis of the CuO/Cu2O NPs was based on the adsorption of Cu2+-ions by the introduced amino groups of the sol–gel coating. The adsorbed Cu2+-ions are subsequently reduced in the alkaline solution of NaBH4. X-ray diffraction measurements confirmed the formation of CuO/Cu2O NPs. Scanning electron microscopy and atomic absorption spectrometry analyses indicate that the particle size, agglomeration, and amounts of synthesized NPs were highly affected by the initial concentration of CuSO4 solution. The toxicity of nanocomposites to human keratinocytes (HaCaT) and antimicrobial activity against Gram
...
-negative Escherichia coli ATCC 25922, E. coli ATCC BAA 2469, and Klebsiella pneumoniae ATCC BAA 2146, and Gram-positive bacteria Staphylococcus aureus ATCC 25923, S. aureus ATCC 43300 and yeast Candida albicans ATCC 24433 strongly depended on the copper content. In addition to excellent antimicrobial activity, controlled release of Cu2+-ions from the fabrics into physiological saline solution was obtained. © 2020 Wiley Periodicals, Inc.
Keywords:
coatings / drug delivery systems / textiles
Source:
Journal of Applied Polymer Science, 2020, 137, 40, 49194-