A note on convexity properties of functions related to the Hurwitz zeta and alternating Hurwitz zeta function
Authors
Cvijović, Đurđe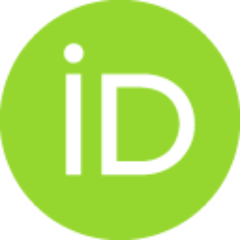 Article (Published version)

,
© 2020 Elsevier Inc.
Abstract
Using the Hurwitz zeta and the alternating Hurwitz zeta function, ζ(s,a) and ζ⁎(s,a), it was shown through classical analysis and in a straightforward and unified manner that asζ(s,a) with a>0 and s>1 is strictly log-convex in s on (1,∞), whereas asζ⁎(s,a) for a,s>0 is strictly concave in s on (0,∞). As an immediate consequence, convexity properties of the Riemann zeta function as well as the Dirichlet beta, eta and lambda function were deduced. © 2020 Elsevier Inc.
Keywords:
Convex function / Log-convex function / Dirichlet eta function / Riemann zeta function / Hurwitz zeta function / Alternating Hurwitz zeta function
Source:
Journal of Mathematical Analysis and Applications, 2020, 487, 1, 123972-
Funding / projects:
Institution/Community
Vinča
Related items
Showing items related by title, author, creator and subject.
Zhou, Naihui; Jiang, Yuxiang; Bergquist, Timothy R; Lee, Alexandra J; Kacsoh, Balint Z; Crocker, Alex W; Lewis, Kimberley A; Georghiou, George; Nguyen, Huy N; Hamid, Md Nafiz; Davis, Larry; Dogan, Tunca; Atalay, Volkan; Rifaioglu, Ahmet S; Dalkıran, Alperen; Cetin Atalay, Rengul; Zhang, Chengxin; Hurto, Rebecca L; Freddolino, Peter L; Zhang, Yang; Bhat, Prajwal; Supek, Fran; Fernández, José M; Gemović, Branislava S.; Perović, Vladimir R.; Davidović, Radoslav S.; Šumonja, Neven; Veljković, Nevena V.; Asgari, Ehsaneddin; Mofrad, Mohammad R.K.; Profiti, Giuseppe; Savojardo, Castrense; Martelli, Pier Luigi; Casadio, Rita; Boecker, Florian; Schoof, Heiko; Kahanda, Indika; Thurlby, Natalie; McHardy, Alice C; Renaux, Alexandre; Saidi, Rabie; Gough, Julian; Freitas, Alex A; Antczak, Magdalena; Fabris, Fabio; Wass, Mark N; Hou, Jie; Cheng, Jianlin; Wang, Zheng; Romero, Alfonso E; Paccanaro, Alberto; Yang, Haixuan; Goldberg, Tatyana; Zhao, Chenguang; Holm, Liisa; Törönen, Petri; Medlar, Alan J; Zosa, Elaine; Borukhov, Itamar; Novikov, Ilya; Wilkins, Angela; Lichtarge, Olivier; Chi, Po-Han; Tseng, Wei-Cheng; Linial, Michal; Rose, Peter W; Dessimoz, Christophe; Vidulin, Vedrana; Dzeroski, Saso; Sillitoe, Ian; Das, Sayoni; Lees, Jonathan Gill; Jones, David T; Wan, Cen; Cozzetto, Domenico; Fa, Rui; Torres, Mateo; Warwick Vesztrocy, Alex; Rodriguez, Jose Manuel; Tress, Michael L; Frasca, Marco; Notaro, Marco; Grossi, Giuliano; Petrini, Alessandro; Re, Matteo; Valentini, Giorgio; Mesiti, Marco; Roche, Daniel B; Reeb, Jonas; Ritchie, David W; Aridhi, Sabeur; Alborzi, Seyed Ziaeddin; Devignes, Marie-Dominique; Koo, Da Chen Emily; Bonneau, Richard; Gligorijević, Vladimir; Barot, Meet; Fang, Hai; Toppo, Stefano; Lavezzo, Enrico; Falda, Marco; Berselli, Michele; Tosatto, Silvio C.E.; Carraro, Marco; Piovesan, Damiano; Ur Rehman, Hafeez; Mao, Qizhong; Zhang, Shanshan; Vucetic, Slobodan; Black, Gage S; Jo, Dane; Suh, Erica; Dayton, Jonathan B; Larsen, Dallas J; Omdahl, Ashton R; McGuffin, Liam J; Brackenridge, Danielle A; Babbitt, Patricia C; Yunes, Jeffrey M; Fontana, Paolo; Zhang, Feng; Zhu, Shanfeng; You, Ronghui; Zhang, Zihan; Dai, Suyang; Yao, Shuwei; Tian, Weidong; Cao, Renzhi; Chandler, Caleb; Amezola, Miguel; Johnson, Devon; Chang, Jia-Ming; Liao, Wen-Hung; Liu, Yi-Wei; Pascarelli, Stefano; Frank, Yotam; Hoehndorf, Robert; Kulmanov, Maxat; Boudellioua, Imane; Politano, Gianfranco; Di Carlo, Stefano; Benso, Alfredo; Hakala, Kai; Ginter, Filip; Mehryary, Farrokh; Kaewphan, Suwisa; Björne, Jari; Moen, Hans; Tolvanen, Martti E.E.; Salakoski, Tapio; Kihara, Daisuke; Jain, Aashish; Šmuc, Tomislav; Altenhoff, Adrian; Ben-Hur, Asa; Rost, Burkhard; Brenner, Steven E; Orengo, Christine A; Jeffery, Constance J; Bosco, Giovanni; Hogan, Deborah A; Martin, Maria J; O'Donovan, Claire; Mooney, Sean D; Greene, Casey S; Radivojac, Predrag; Friedberg, Iddo

(

Genome Biology

,

2019

)

Nanda, B. R. K.; Sherafati, M.; Popović, Zoran S.; Satpathy, Sashi

(

New Journal of Physics

,

2012

)

Nanda, B. R. K.; Sherafati, M.; Popović, Zoran S.; Satpathy, Sashi

(

New Journal of Physics

,

2013

)