Structural and magnetic properties of P25 TiO2 nanoparticles doped by Co
Authors
Mariano, Jose F. M. L.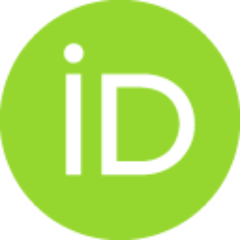 Bessergenev, Valentim G
Lourenço, João P
Hantusch, Martin
Burkel, Eberhard
do Rego, Ana M Botelho
Rajňák, Michal
Timko, Milan
Kopčanský, Peter
Article (Published version)

,
© 2020 Elsevier B.V.
Abstract
The present work reports on the structural and magnetic properties of TiO2 P25 Degussa powder doped with cobalt. Dissolution of cobalt in TiO2 matrix was achieved by precipitation of tris(diethyldithiocarbamato) cobalt(III) (CoDtc - Co[S2CN(C2H5)2]3 in chloroform (CHCl3) and consequent thermal treatment. Five different Co atomic percentage contents were chosen, e.g., 0.5%, 1%, 2%, 5% and 10%. It was shown that cobalt atoms are uniformly distributed across TiO2 matrix and exhibit antiferromagnetic interactions at low temperatures. © 2020 Elsevier B.V.
Keywords:
Co-doped P25 / Magnetic properties / FNR / Anatase
Source:
Journal of Magnetism and Magnetic Materials, 2020, 501, 166442-
Projects:
Center of Marine Science (CCMAR)
Portuguese Foundation for Science and Technology [UID/QUI/00100/2019]
Portuguese Foundation for Science and Technology [UID/NAN/50024/2013]
Slovak Academy of Sciences and Ministry of Education in the framework of projects VEGA [2/0141/16]
Slovak Academy of Sciences and Ministry of Education in the framework of projects VEGA [1/0340/18]
Slovak Academy of Sciences and Ministry of Education in the framework of projects VEGA [2/0016/17]
COST Actions [15119 NANOUPTAKE]