Single‐Crystal Red Phosphors: Enhanced Optical Efficiency and Improved Chemical Stability for wLEDs
Authors
Wang, Zhengliang
Yang, Zhiyu
Wang, Nan
Zhou, Qiang
Zhou, Jianbang
Ma, Li
Wang, Xiaojun
Xu, Yiqing
Brik, Mikhail G.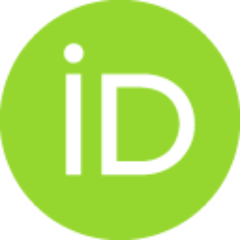 Dramićanin, Miroslav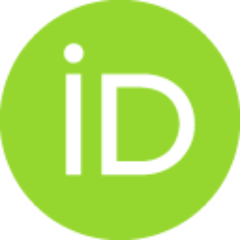 Wu, Mingmei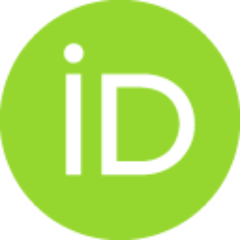 Article (Published version)

,
© 2019 WILEY-VCH Verlag GmbH & Co. KGaA, Weinheim
Abstract
Crystal phosphors have many unique advantages compared with powdery ones. Herein, room-temperature-grown millimeter-sized single-crystal phosphors of Cs2XF6:Mn4+ (X = Ge, Si, and Ti) with remarkably higher external quantum efficiency than the corresponding powdery samples are reported. In addition, as compared with the powdery ones, the crystal samples exhibit much better stability toward water under different pH conditions. The red light-emitting diodes (LEDs) based on Cs2XF6:Mn4+ crystals show significantly improved luminous efficiency than those based on their corresponding powders. An assembled white LED device composed of the two layers of phosphors, i.e., the crystal (such as Cs2GeF6:Mn4+) and commercial Y3Al5O12:Ce3+, on a blue chip exhibits intense warm white light with high luminous efficiency (up to 193 lm W−1), high color rendering indexes (88), and low correlated color temperatures (3107 K). Hence, these crystals with greatly improved efficiency and stability can be potenti
...
ally applied in high-quality LED backlighting display and white LED lighting, especially inside the micro-LED devices. © 2019 WILEY-VCH Verlag GmbH & Co. KGaA, Weinheim
Keywords:
enhanced optical efficiency / improved chemical stability / light-emitting diodes / photoluminescence / single-crystal phosphors
Source:
Advanced Optical Materials, 2020, 8, 6, 1901512-
Projects:
National Natural Science Foundation of China (NSFC) [U1702254]
National Natural Science Foundation of China (NSFC) [21661033]
National Natural Science Foundation of China (NSFC) [U1301242]
Natural Science Foundation of Yunnan Province [2017FB017]
Program for Innovative Research Team (in Science and Technology) in University of Yunnan Province
Joint Funds of the National Natural Science Foundation of China and Guangdong Province [U1301242]
Special Fund of Guangdong Province Project for Applied Science and Technology Research and Development [2017B090917001]
Science and Technology Planning Project of Guangzhou City [201704030020]