Monte Carlo dozimetrija u brahiterapiji kancera cerviksa
Monte Carlo dosimetry for brachytherapy of cervical cancer
Authors
Krstić, Dragana Ž.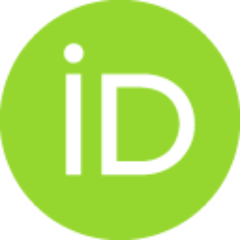 Ilić, Radovan
Jovanović, Aleksandra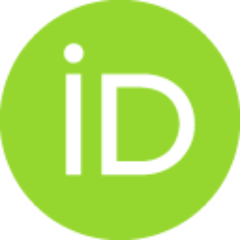 Nikezić, Dragoslav
Jeremić, Marija
Nikolić, Nebojša D.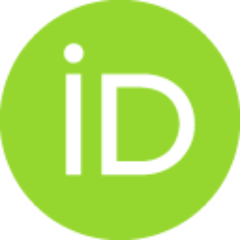 Mihajlović, Jasmina
Conference object (Published version)

,
© Institut za nuklearne nauke "Vinča"
Abstract
U radu je prikazano poređenje apsorbovanih doza u brahiterapijskim planovima i Monte Karlo simulacijama u brahiterapiji pacijentkinja sa karcinomom grlića materice. U Odeljenju za brahiterapiju u Kliničkom centru Kragujevac primenjuje se mikroSelektron za intrakavitarnu brahiterapiju u HDR režimu. Ovaj uređaj koristi minijaturni radioaktivni izvor 192Ir u obliku cilindra, aktivnih dimenzija 0,6 mm × 3,5 mm, i visoke početne aktivnosti od 370 GBq.Pre terapije, vrši se kompjutersko planiranje, koje predstavlja kompjutersku rekonstruk-ciju položaja vodiča izvora u pacijentu na osnovu dva radiografska snimka, i izodozno planiranje u odnosu na željene dozimetrijske tačke. Osnovni podaci planiranja su dnevna doza, koja iznosi 700 cGy i broj frakcija; dnevna doza se isporučuje se u tri frakcije jednom nedeljno. Monte Karlo simulacije su obavljene korišćenjem MCNP6 softvera verzije 2.0 kako bi se procenila raspodela doze u materici i kritičnim organima od rizika (bešika i debelo crevo). MCNP F
...
6 tally (MeV/g) je izabran zbog lakog konvertovanja deponovane energije u apsorbovanu dozu. Za pripremu ulaznih datoteka koje simuliraju brahi-terapiju korišćeni su matematički ORNL i voksel fantomi. Upoređivanjem izmerenih i izračunatih vrednosti može se videti da su Monte Carlo tehnike moćno sredstvo za primenu u planiranju brahiterapije.
This paper presents the comparison of absorbed doses in brachytherapy plans and Monte Carlo simulation for brachytherapy treatment of a female patient with cervix carcinoma. At the Department of Brachytherapy at the Clinical Center Kragujevac, the microSelectron after loading deviceis used for intracavitary brachytherapy in the HDR regime. This device uses a miniature radioactive source 192Ir in the form of a cylinder, active dimensions of 0.6 mm × 3.5 mm, and a high initial activity of about 370 GBq. Before therapy, computer planning is performed, which represents a computer reconstruction of the position of the source guide in the patient based on two radiographic images, and isodose planning in relation to the desired dosimetry points. Essential planning data are the daily dose and number of fractions. In this case, the daily dose is 700 cGy and is delivered in three fractions once a week. This means that the duration of this brachytherapy treatment will be a total of three weeks. M
...
onte Carlo simulations by using MCNP6 code version 2.0 were applied for brachytherapy treatment to estimate the dose distribution in uterus and several critical organs at risk (bladder and colon). The MCNP tally f6 (MeV/g) was chosen due to easy convert energy deposition toabsorbed dose. The computational ORNL and voxel phantoms were used to prepare input files which simulate brachytherapy.By comparing measured and calculated values, it can be seen that Monte Carlo techniques are a powerful tool for application in brachytherapy planning.
Source:
30. симпозијум ДЗЗСЦГ : зборник радова, 2019, 483-488
Publisher:
Београд : Институт за нуклеарне науке "Винча" : Друштво за заштиту од зрачења Србије и Црне Горе
Funding / projects: