Uticaj vazdušne šupljine na raspodelu doze u radijacionoj terapiji fotonskim snopom
Influence of air cavity on dose distribution in photon beam radiation therapy
Authors
Kojić, Andrea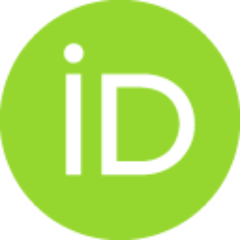 Vićić, Miloš
Conference object (Published version)

,
© Institut za nuklearne nauke "Vinča"
Abstract
Sistemi za planiranje (TPS) u radioterapiji daju dobru procenu raspodele doze u homogenim sredinama, odnosno vrednosti koje su unutar preporučenih referntnih vrednosti [1-2].Postavlja se pitanje uticaja nehomogenosti tkiva odnosno regija sa različitom elektronskom koncentracijom na raspodelu doze. Uovom radu prikazan je uticaj vazdušne šupljine na raspodelu doze duž centralne ose snopa. Ukazano je na pojavu sekundarnog nagomilavanja doze izvan regije vazdušne šupljine kao i na isporučenje niže doze unutar regije vazdušne šupljine[3]. Studija je sprovedena pomoću Monte Karlo simulacija u programskom paketu EGSnrc. U cilju optimizacije izlaganja pacijenata u radijacionoj terapiji, ove efekte bi trebalo uvrstitiu algoritme za proračun doze koje koriste sistemi za planiranje terapije.
Treatment planning systems (TPS) accurately assess dose distribution in homogeneous medium. Inhomogeneities, due to varying electron densities of organs, should be accounted for in dose distribution in order to accurately deliver dose to the patient. In this paper, the influence of an air cavity on dose distribution along the central axis of the beam was investigated using the EGSnrc Monte Carlo simulation package. Secondary build-up in absorbed dose was observed in the vicinity beyond the air cavity. Optimization of protection of patients in radiation therapy requires the TPS algorithms used to calculae the dose distribution, to include these effects.
Source:
30. симпозијум ДЗЗСЦГ : зборник радова, 2019, 478-482
Publisher:
Београд : Институт за нуклеарне науке "Винча" : Друштво за заштиту од зрачења Србије и Црне Горе