New Way of Synthesis of Basic Bismuth Nitrate by Electrodeposition from Ethanol Solution: Characterization and Application for Removal of RB19 from Water
Authors
Najdanović, Slobodan M.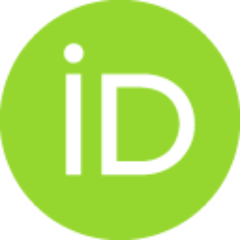 Petrović, Milica M.
Kostić, Miloš M.
Velinov, Nena D.
Radović Vučić, Miljana D.
Matović, Branko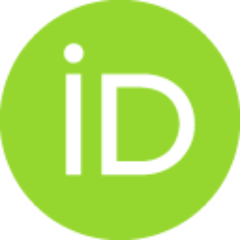 Bojić, Aleksandar Lj.
Article (Published version)

,
© 2019, King Fahd University of Petroleum & Minerals
Abstract
A new method of synthesis was developed for the preparation of sorbent basic bismuth nitrate [Bi6O5(OH)(3)](NO3)(5)center dot 2H(2)O (BBN-EtOH). This electrochemical method includes electrodeposition from an acidic Bi(III) solution in 96% ethanol at a constant current density of 150.0 mA cm(-2). Final product was obtained by thermal treatment at 200 degrees C. Characterization of BBN-EtOH was conducted by employing XRD, FTIR, SEM-EDX as well as BET, and its pI was also determined. The analysis showed that the material obtained is pure [Bi6O5(OH)(3)](NO3)(5)center dot 2H(2)O. Morphologically, it is composed of aggregates which were formed of several smaller particles of various shapes and sizes, some smaller than 100 nm. Electrochemically synthesized sorbent (BBN-EtOH) was used for the removal of the textile dye Reactive Blue 19 (RB19) from deionized water and model solution of river water, and it showed considerably superior sorption performance compared to other inorganic sorbents syn
...
thesized by conventional methods reported in the literature. Kinetic study suggests that the sorption process is both under reaction and diffusion control. Equilibrium of the sorption process was attained in several minutes, i.e., the sorption process is very fast. The sorption equilibrium data were well interpreted by the Langmuir, Sips and Brouers-Sotolongo isotherm. The maximum sorption performance was achieved at pH 2.0, and according to the Langmuir isotherm, it is 1344.99 mg g(-1).
Keywords:
Electrochemical synthesis / [Bi6O5(OH)(3)](NO3)(5)center dot 2H(2)O / Reactive Blue 19 / Water treatment / Kinetic models / Isotherm models
Source:
Arabian Journal for Science and Engineering, 2019, 44, 12, 9939-9950
Projects: