An Application of VLES Turbulent Flow Simulation Methodology to Flow over Smooth Hills
Authors
Mirkov, Nikola S.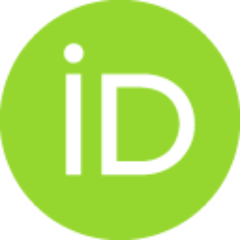 Book part (Published version)

,
© Springer Nature Switzerland AG 2020
Abstract
This study aims at examining predictive capabilities of a specific global (non-zonal) hybrid RANS/LES turbulent flow simulation strategy in the case of flow over smooth hills. The rationale behind recent popularity of such an approach are constraints on computational resources when one is faced with practical LES for realistic engineering flows. In present approach, which originates from the seminal work of Speziale, simulation is performed on coarser computational meshes then required by LES constraints, where the large part of turbulent kinetic energy is unresolved. A challenge of accurate prediction of wall-bounded flows is approached in hybrid models by blending two approaches (RANS and LES) into a single global model, whereby switching is applied seamlessly based on considerations of turbulent flow and grid scales. The RANS part of the hybrid model is supposed to be active in the vicinity of the wall, and the swift transition to LES model should be performed away from the wall, on
...
a desired distance defined by calibration of switching parameters. In our study we perform transient VLES simulation on a model of smooth hill at laboratory scale, resembling well documented wind tunnel experiment, and study in detail statistical flow properties by comparisons with the experimental results. Special attention is given to hybrid model switching behavior in the said case. The study gives very useful insight into simulation of flows of the industrial and environmental types. © Springer Nature Switzerland AG 2020.
Keywords:
Hybrid RANS/LES / Numerical simulation / Turbulence model validation / Turbulent flows / Very Large Eddy Simulation
Source:
Lecture Notes in Networks and Systems, 2020, 90, 288-304
Projects:
Note:
In: Mitrovic N., Milosevic M., Mladenovic G. (eds) Computational and Experimental Approaches in Materials Science and Engineering. CNNTech 2018. Lecture Notes in Networks and Systems, vol 90. Springer, Cham