Efekat kratkotrajne moždane ishemije/reperfuzije i tretmana dehidroepiandrosteronom na komponente signalnog puta NMDA receptora u hipokampusu i prečeonoj kori pacova
Effects of brief cerebral ischemia/reperfusion and dehydroepoandrosterone treatment on components of NMDA receptor-mediated signalling in rat hippocampus and prefrontal cortex
Authors
Zarić, Marina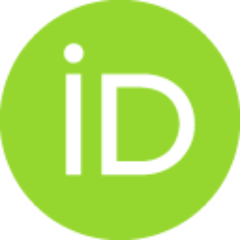 Contributors
Martinović, Jelena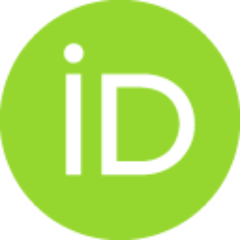 Nedeljković, Nadežda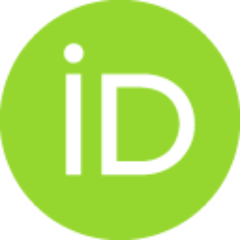 Drakulić, Dunja R.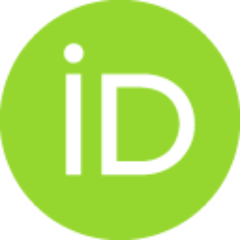 Doctoral thesis (Published version)

Abstract
Stanje moždane ishemije/reperfuzije (I/R) karakteristično je za cerebrovaskularnaoboljenja kao što su moţdani udar i tranzitorni ishemijski atak(TIA). Promena signalizacije posredovana N-metil-D-aspartat (NMDA)receptorom ima značajnu ulogu u I/R-uzrokovanom oštećenju, dok jedehidroepiandrosteron (DHEA), pozitvni alosterični modulator NMDAreceptora, najčešće okarakterisan kao neuroprotektivan u tretmanu ishemičnihstanja.U ovoj disertaciji ispitivana je proteinska ekspresija komponentikompleksa NMDA receptora i njegove nishodne signalizacije u hipokampusu iprečeonoj kori muţjaka pacova Wistar soja 24 sata nakon podvezivanja obezajedničke karotidne arterije u trajanju od 15 min i/ili efekat tretmana DHEAprimenjenog 4 sata od hirurške procedure. Praćenje senzo-motorne funkcije iprisustvo infarktnih lezija na presecima celog mozga korišćeno je za validacijuI/R modela za proučavanje blaţih ishemičnih stanja poput TIA. Takođe,izvršeno je ispitivanje efekata I/R i tretmana na histo/morfološkom
...
nivou.Odsustvo senzo-motornih deficita i infarktnih lezija kao i očuvanastruktura tkiva i morfologija neurona u hipokampusu i prečeonoj kori nakonI/R ukazuju na potencijalnu primenu modela u ispitivanju umerenihishemičnih stanja. Region-specifične promene signalnog puta NMDAreceptor/neuralna azot oksid sintaza/azot oksid nakon kratkotrajne I/R govoreu prilog većoj osetljivosti hipokampusa u odnosu na prečeonu koru. EfekatDHEA uočen je isključivo nakon I/R, vraćajući u prečeonoj kori parametare nakontrolnu vrednost, dok u hipokampusu promene Bax/Bcl -2 odnosa ipotencijala mitohondrijske membrane ukazuju na pokretanje pro-apoptotskihdešavanja. Stoga, prethodno okarakterisani neuroprotektivni efekat DHEAtreba dodatno istraţiti.
Cerebral ischemia/reperfusion (I/R) is characteristic of cerebro-vasculardiseases such as stroke and transient ischemic attack (TIA). Alterations of Nmethyl-D-aspartate (NMDA) receptor-mediated signalling pathway are wellrecognized features of I/R-governed damage, while dehydroepiandrosterone(DHEA), its positive allosteric modulator, has been previously described asneuroprotective and potentially promising for therapy of ischemic conditions.In this doctoral dissertation changes of components of the NMDAreceptor complex and downstream signalling in hippocampus and prefrontalcortex were examined in male Wistar rats 24 h following 15 min bilateralcommon carotid artery occlusion. In addition, effects of 4 h post-surgical DHEAtreatment were investigated. Sensory-motor function and presence of infarctlesions were used to validate suitability of I/R model for studying mildischemic conditions such as TIA. Additionally, effects of I/R and treatmentwere evaluated on histo/morphological level.Abs
...
ence of sensory-motor deficits and infarct lesions, as well aspreserved tissue structure and overall neuronal morphology in hippocampusand prefrontal cortex following I/R and treatment were detected indicatingsuitability of used I/R model for investigation of mild ischemic states. Regionspecificpostischemic changes of NMDA receptor/neuronal nitric oxidesynthase/nitric oxide following short-term I/R indicate higher sensitivity ofhippocampus compared to prefrontal cortex. DHEA effect was detectedexclusively following I/R, returning the parameters in prefrontal cortex to thecontrol value, while hippocampal Bax/Bcl-2 ratio and mitochondrial membranepotential changes indicate the initiation of pro-apoptotic events. Therefore,previously reported neuroprotective effect of DHEA should be considered withcaution and further investigated.
Keywords:
moždana ishemija/reperfuzija / cerebral ischemia/reperfusion / blaga ishemična stanja / tranzitorniishemijski atak / dehidroepiandrosteron / NMDA receptor / hipokampus,prečeona kora / pacov / mild ischemic conditions / transientischemic attack / dehydroepiandrosterone / NMDA receptor / hippocampus,prefrontal cortex / rat
Source:
Универзитет у Београду, 2019
Publisher:
Универзитет у Београду, Биолошки факултет
Funding / projects: