Formation of Ag nanoparticles in Si (100) wafers by single and multiple low energy Ag ions implantation
Authors
Modrić-Šahbazović, Almedina
Novaković, Mirjana M.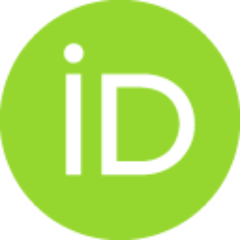 Popović, Maja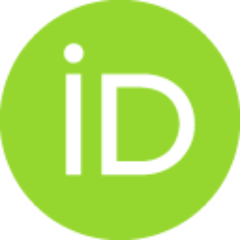 Schmidt, Emanuel O.
Gazdić, Izet
Bibić, Nataša M.
Ronning, Carsten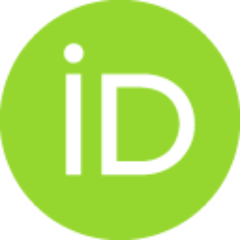 Rakočević, Zlatko Lj.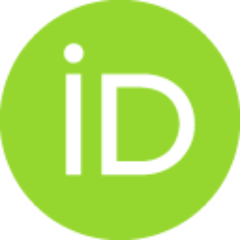 Article (Published version)

,
© 2019 Elsevier B.V.
Abstract
We investigated the structural and optical changes of Si (100) induced by single or multiple low energy silver ion irradiation with fluences up to 1016 ions/cm2. The irradiated samples were analyzed by the means of Rutherford backscattering spectrometry, X-ray photoelectron spectroscopy, transmission electron microscopy and spectroscopic ellipsometry measurements. The results revealed that after 60, 75 and multiple (75 + 60) keV ion implantation Ag atoms are preferentially situated in the near-surface region of the Si with the maximum distribution at 20, 26 and 42 nm, respectively. Spherical-like particles with diameters below 5 nm are homogenously distributed along the ion track of implanted ions. In the case of single ions implantations the Ag nanoparticles are distributed in the shallower regions of silicon, while subsequent implantation of silver with multiple ion energies results in a distribution in a wider region and again a shift of the Ag nanoparticles to larger depths of sili
...
con substrate. As the ion fluence increases a monotonic decrease in the absorption in the ultraviolet region of the spectrum was observed, due to amorphization of the silicon. On the other hand, for the fluences in the range of 1014–1015 ions/cm2 in the long-wave regions wide absorption band appears at wavelengths between 700 nm and 1000 nm, which is due to plasmon resonance of Ag nanoparticles synthesized during implantation. The position of the resonance peak reflects not only the change in the ion fluence, but also the difference in the incident Ag ion energy. After implantation to the higher ion fluences of 1016 ions/cm2 this absorption band was shifted over 1000 nm, which is much above the known values for plasmon resonances of Ag nanoparticles. © 2019 Elsevier B.V.
Keywords:
Ag nanoparticles / Ion beam implantation / Spectroscopic ellipsometry / Surface plasmon resonance / TEM analysis
Source:
Surface and Coatings Technology, 2019, 377, 124913-
Projects:
German Serbian DAAD bilateral collaboration [451-03-01038/2015-09118/18]