Cytotoxicity of a titanium alloy coated with hydroxyapatite by plasma jet deposition
Citotoksičnost legure titana obložene hidroksiapatitom pomoću mlaza plazme
Authors
Magić, Marko
Čolović, Božana M.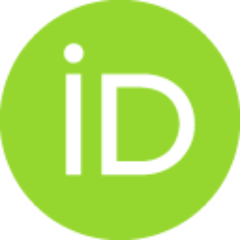 Jokanović, Vukoman R.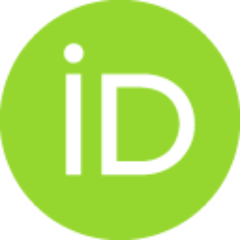 Vasilijić, Saša
Marković, Milan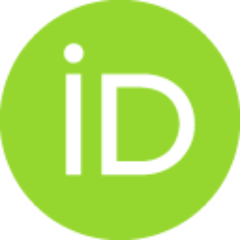 Vučević, Dragana
Rudolf, Rebeka
Čolić, Snježana
Čolić, Miodrag
Article (Published version)

,
© 2019, Inst. Sci. inf., Univ. Defence in Belgrade
Abstract
Background/Aim. The deposition of hydroxyapatite (HAP) on the surface of titanium (Ti) alloys enhances bioactivity and osseointegration of the alloys which are widely used as implant materials in dentistry and orthopaedic surgery. However, the stability of HAP and subsequent biocompatibility of such alloys depends on the coating technique. The aim of this work was to test the cytotoxicity of a Ti alloy (Ti6Al4V), coated with HAP by a new plasma deposition method. Methods. The Ti6Al4V samples prepared as discs, 10 mm in diameter and 2 mm in thickness, were coated with HAP (one or both sides of the alloy) by an innovative atmospheric plasma jet method. The cytotoxicity of uncoated and HAP coated Ti6Al4V samples was evaluated by examining the morphological changes and viability of L929 fibroblasts in direct contact with the test materials. Adequate negative (polystyrene) and positive (nickel) control discs of the same size were used. The indirect cytotoxicity was determined by cultivating
...
L929 cells with conditioning medium (CM), prepared as extract of the test samples incubated in the complete Roswell Park Memorial Institute (RPMI) 1640 medium for cell cultures. The cytotoxic effect was evaluated based on the degree of metabolic activity, necrosis, apoptosis and proliferation of L929 cells, using the appropriate assays. Results. Uncoated and one side HAP coated Ti6Al4V alloys were classified as non-cytotoxic according to the current ISO 10993-5 criteria, whereas two sides HAP coated Ti6Al4V alloy samples were slightlymoderate cytotoxic. The cytotoxicity manifested as the inhibition of metabolic activity and proliferation of L929 cells as well as the induction of their apoptosis and necrosis was significantly reduced by conditioning of HAP/Ti6Al4V alloys for 24 hours. The cytotoxic effect of HAP/Ti6Al4V CM only partly decreased in the presence of nifelate, a calcium (Ca) channel blocker, suggesting that Ca ions were not the only responsible cytotoxic agent. Conclusion. The original HAP coating procedure by atmospheric plasma spraying with high energy input enables the production of the stable adhesive coatings on Ti6Al4V alloys. Their cytotoxicity, which depends on the quantity of HAP coating layer, could be significantly reduced up to the non-cytotoxic level by prior conditioning of the alloys in culture medium. Such a procedure, which removes leachable toxic components, could be useful before implantation of HAP coated alloys in vivo. © 2019, Inst. Sci. inf., Univ. Defence in Belgrade. All rights reserved.
Keywords:
dental alloys / titanium / materials testing / hydroxyapatites
Source:
Vojnosanitetski pregled, 2019, 76, 5, 492-501
Funding / projects:
Collections
Institution/Community
Vinča