Poređenje metoda za ispitivanje Ra226 u vodi
Different techniques for Ra226 determination in water samples
Authors
Todorović, Nataša
Nikolov, Jovana
Stojković, Ivana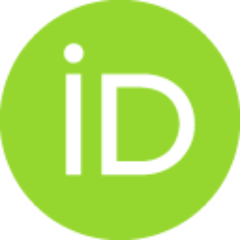 Hansman, Jan
Kuzmanović, Predrag
Vraničar, Andrej
Conference object (Published version)

,
© Institut za nuklearne nauke "Vinča"
Abstract
U radu je prikazano poređenje različitih metoda i tehnika za određivanje 226Ra u vodi: tečna scinitlaciona spektrometrija (LSC), alfa spektrometrija i gama spektrometrija. Tehnikom LSC određen je sadržaj 226Ra u vodi korišćenjem sledećih metoda: standardne test metode ASTM D 7283-06 i EPA metode 913.0. Gama spektrometrijom je sadržaj 226Ra određen direktnom metodom u Marineli geometriji. Alfa spektrometrom RAD 7 određena je koncentracija aktivnosti 226Ra u vodi korišćenjem protokola Wat250. Izvršeno je poređene rezultata dobijenih ovim metodama i dat je pregled prednosti i nedostataka svake metode i tehnike. Dobijene eksperimentalne vrednosti za sve metode su date sa odgovarajućim korekcijom.
The measurement of 226Ra in natural water samples is important because it is one of the most hazardous elements with respect to internal radiation exposure. Therefore, in the monitoring studies it is desirable to have a precise and accurate technique for the determination of the activity concentration of this radionuclide. This paper presents a comparison of different techniques and methods for 226 Ra in water samples spiked with different concentrations of 226Ra isotope: LSC (Liquid Scintillation Counting), alpha and gamma spectrometry. An overview of the advantages and disadvantages of each techniques are presented. 226Ra in water samples were determined by gamma spectrometry using direct method (untreated water samples) and by RAD7 solid state detector. For 226Ra determination by LSC two different methods were tested: ASTM D 7283-06 Standard test method for alpha and beta activity in water by liquid scintillation and EPA Method 913.0 for radon determination in drinking
...
water.
Source:
29. симпозијум ДЗЗСЦГ : зборник радова, 2017, 482-492
Publisher:
Београд : Институт за нуклеарне науке "Винча" : Друштво за заштиту од зрачења Србије и Црне Горе
Funding / projects:
Pokrajinski Sekretarijat za visoko obrazovanje i naučno-istraživačku delatnost [No. 114-451-2405/2016 : "Radionuklidi u pijaćoj vodi i incidenca karcinoma u Vojvodini"]
Note:
Зборник радова : XXIX симпозијум ДЗЗСЦГ : Сребрно језеро, 27-29. септембар 2017. године