In situ and laboratory gamma spectrometry measurements in the moss
In situ i laboratorijsko gamaspektrometrijsko merenje u mahovini
Authors
Pantelić, Gordana K.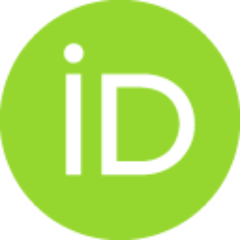 Tsibranski, Rusiyan
Vilimaite-Silobritiene, Beata
Nikolovska, Lidija
Bigović, Vesna
Foldi, Aniko
Conference object (Published version)

,
© Institut za nuklearne nauke "Vinča"
Abstract
The Regional Workshop on Environmental Monitoring was organized in Vilnius, Lithuania, from 7th to 11th of November 2016. During the workshop an exercise on sampling, sample preparation and measurement of 137Cs by gamma spectrometry in moss sample was performed. Three teams were formed for the exercise, they used different sampling strategies. In parallel to the sampling in situ measurement were performed on the sampling site. The results of 137Cs activity concentration in moss sample measured in laboratory were in good agreement with measured in situ.
Od 7. do 11. novembra 2016. godine u Viljnusu, Litvanija, je organizovana regionalna radionica posvećena monitoringu životne sredine u toku koje je organizovana vežba koja je uključivala uzorkovanje, pripremu uzorka i gamaspektrometrijsko merenje uzorka mahovine. Formirana su tri tima od učesnika radionicekoji su prikupljali uzorke na različite načine. Istovremeno sa uzorkovanje vršeno je in situ merenje na istoj lokaciji. Rezultati merenja aktivnosti 137Cs u mahoviniu laboratoriji i merenja in situ pokazali su dobro slaganje.
Source:
29. симпозијум ДЗЗСЦГ : зборник радова, 2017, 472-476
Publisher:
Београд : Институт за нуклеарне науке "Винча" : Друштво за заштиту од зрачења Србије и Црне Горе
Note:
Зборник радова : XXIX симпозијум ДЗЗСЦГ : Сребрно језеро, 27-29. септембар 2017. године