Biosorpcija Mn 2+ jona iz vodenih rastvora
Biosorption of Mn 2+ ions from aqueous solutions
Authors
Šljivić-Ivanović, Marija Z.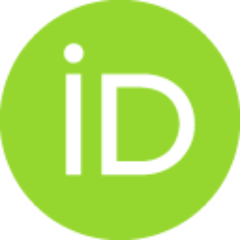 Jović, Mihajlo D.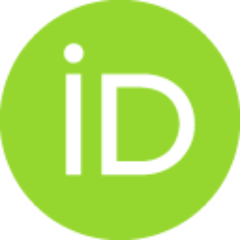 Jelić, Ivana V.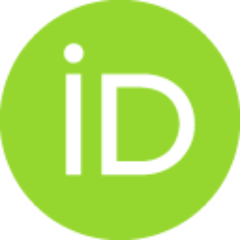 Marković, Alja
Cukon, Nina
Stanojlović, Vladimir
Smičiklas, Ivana D.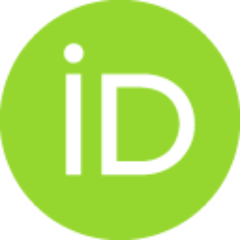 Conference object (Published version)

,
© Institut za nuklearne nauke "Vinča"
Abstract
U ovom radu je upoređena efikasnost različitih biosorbenata u procesu uklanjanja jona Mn2+ iz vodenih rastvora. Efekat inicijalne koncentracije jona Mn2+ na sorbovanu količinu je ispitan primenom sledećih sprašenih materijala: kompost rečne korovske biljke (KB), žarenih goveđih kostiju (ŽK), ljuštura školjki (LJŠ) i pepela pirinčane pleve (PPP). Sorbovane količine Mn2+ su rasle sa porastom polazne koncentracije, a maksimalni kapaciteti biosorbenata određeni konstruisanjem sorpcionih izotermi, rasli su u nizu: PPP<KB<LJŠ<<ŽK. Pad ravnotežnih pH vrednosti rastvora nakon sorpcije ukazuje na to da je specifična sorpcija (hemisorpcija) jona Mn2+ jedan od mehanizama njegovog vezivanja za površinu ispitivanih materijala. Diskutovana je veza između hemijskog sastava biosorbenata i njihovog sorpcionog afiniteta. Kapacitet najefikasnijeg sorbenta ŽK je iznosio 0.53 mmol/g (29.1 mg/g). Rezultati ukazuju na potencijal biosorpcije u imobilizaciji Mn2+ jona, koji je značajan polutant i kao
...
teški metal i kao radioaktivni gama emiter 54Mn.
In this study, the efficacy of various biosorbents in the process of Mn2+ ions removal from aqueous solutions was compared. The effect of the initial concentration of Mn2+ ions on the sorbed amount was examined by applying the following powdered materials: river weeds compost (KB), annealed bovine bone (ŽK), seashells (LjŠ) and rice husks ash (PPP). Sorbed amounts of Mn2+ increased with the increase of its initial concentration, while the maximum sorption capacities, determined by constructing sorption isotherms, followed the sequence: PPP<KB<LJŠ<<ŽK. The decline in equilibrium solution pH values after the sorption indicates the specific sorption (chemisorption) of Mn2+ ions, as one of the binding mechanisms to the surface of tested materials. The relationship between the chemical composition of biosorbents and their sorption affinity was discussed. Sorption capacity of the most efficient material ŽK was found to be 0.53 mmol/g (29.1 mg/g). The results indicate the potential
...
of biosorption in the immobilization of Mn2+ ion, which is a significant pollutant both as a heavy metal and as a radioactive gamma emitter 54Mn.
Source:
29. симпозијум ДЗЗСЦГ : зборник радова, 2017, 369-374
Publisher:
Београд : Институт за нуклеарне науке "Винча" : Друштво за заштиту од зрачења Србије и Црне Горе
Projects:
Note:
Зборник радова : XXIX симпозијум ДЗЗСЦГ : Сребрно језеро, 27-29. септембар 2017. године