Procena doze za očno sočivo za profesionalno izložena lica tokom CRT procedura
Eye lens dose assessment for occupationally exposed persons during CRT procedures
Authors
Antić, Vojislav
Ciraj-Bjelac, Olivera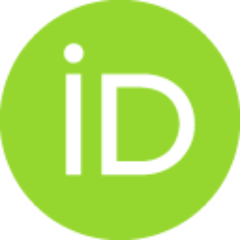 Selaković, Jovana
Božović, Predrag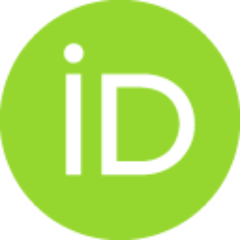 Aranđić, Danijela
Pavlović, Siniša
Conference object (Published version)

,
© Institut za nuklearne nauke "Vinča"
Abstract
Ovaj rad ima za cilj procenu izloženosti očnog sočiva profesionalno izloženih lica tokom CRT procedura na bazi direktnih merenja aktivnim dozimetrom u Hp(3) doznom ekvivalentu. Ustanovljena je srednja vrednost doze po intervenciji od 30µSv za kardiologe, 26 µSv za medicinske tehničare, odnosno 2µSv za radiološke tehničare. Normalizovane vrednosti Hp(3)/PKA su iznosile 1,2 ± 0,34µSv, 0,98 ± 0,57µSv, odnosno 0,10 ± 0,08, respektivno. Položaj kardiologa, od centralne linije primarnog snopa, je bio 45-55cm a medicinskog tehničara 80-200cm. Osim pri standardnom AP položaju, fluoroskopsko praćenje je bilo i u kosoj projekciji, ali u relativno zanemarljivom vremenu. Osoblje je zaštitne naočare nosilo samo u 15,8% analiziranih procedura (u 6 od ukupno 38). Razmatran je uticaj FT-a, PKA-a, strukturalne zaštite i ličnih zaštitnih sredstava pri CRT interventnim procedurama, u cilju optimizacije zaštite očnog sočiva od uticaja jonizujućeg zračenja.
This study aims to assess the exposure of the staff eye lens during CRT procedures, based on direct measurements with an active dosimeter in Hp(3) operational quantity. The mean doses per intervention of 30µSv, 26µSv and 2µSv was established for cardiologists, medical technicians and radiological technicians, respectively. Corresponding normalized values of Hp(3)/PKA were 1.2 ± 0.34 µSv, 0.98 ± 0.57 µSv, and 0.10 ± 0.08. Cardiologists position relative to the center line of the primary beam was in the range from 45 to 55cm. For medical technician, this distance was 80-200cm. In addition to the standard AP position, fluoroscopic monitoring was also in oblique projection, but in a relatively negligible time. Staff wore goggles only in 15.8% of the analyzed procedures (6 of 38). In order to protect the eye lens from the influence of ionizing radiation during CRT interventional procedures, the overall impact of the FT, PKA, structural protection and personal protective equipment
...
were carefully considered.
Source:
29. симпозијум ДЗЗСЦГ : зборник радова, 2017, 249-253
Publisher:
Београд : Институт за нуклеарне науке "Винча" : Друштво за заштиту од зрачења Србије и Црне Горе