Određivanje transfer faktora Cs137 iz tla biljke koje se ne koriste u tradicionalnoj medicini
Transfer factors of Cs137 from soil to plants used in traditional medicine in central Serbia
Authors
Krstić, Dragana Ž.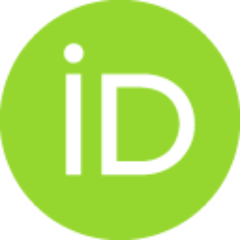 Đelić, Gorica
Topuzović, Marina
Milenković, Biljana
Stajić, Jelena
Zeremski, Tijana
Kostić, Dragana
Vučić, Dušica
Book part (Published version)

Abstract
U ovom radu su odredjeni transfer faktori 137Cs iz tla u biljke koje se koriste u tradicionalnoj medicini na teritoriji centralne Srbije. Transfer faktori (TF) su računati kao odnos aktivnosti suvog biljnog uzorka i aktivnosti suvog uzorka zemlje. Specifične aktivnosti 137Cs u uzorcima su merene gama spektrometrijskom metodom koristeći koaksijalni germanijumski detektor. Absalom model je primenjen za teorijsko predviđanje količine 137Cs koja prelazi u biljke na osnovu određenih karakteristika tla: pH vrednost, sadržaj kalijuma, humusa i gline. Vrednosti transfer faktora dobijene pomoću Absalom modela su u opsegu od 0,011 do 0,307, gde je srednja vrednost 0,071. Eksperimentalno određena srednja vrednost je 0,069, pri čemu je uočeno dobro slaganje sa teorijski predviđenom vrednošću. Prisustvo 137Cs u biljkama je u najvećoj meri posledica akcidenta u Černobilju, pri čemu se sadašnje izračunate vrednosti transfer faktora mogu koristiti za eventualnu procenu koncentracije aktivn
...
osti 137Cs u lekovitim biljkama u vreme akcidenta u Černobilju.
Transfer factors 137Cs from soil to plants used in traditional medicine were determined. The transfer factors (TF) were calculated as Bq kg-1 of dry plant per Bq kg-1 of dry soil. Mass activity concentrations of 137Cs in soil and plant samples were measured with high purity germanium detector (HPGe). The Absalom model was used for determination of the amount of 137Cs transferred from soil to plant based on soil characteristics such as pH, exchangeable potassium, humus and clay contents. The estimated transfer factors were in the range from 0.011 to 0.307 with an arithmetic mean of 0.071, median of 0.050, geometric mean of 0.053 and GSD of 2.08. This value agreed well with that calculated from the measurements of 0.069.
Source:
Чернобиљ : 30 година после : монографија, 2016, 256-264
Publisher:
Београд : Институт за нуклеарне науке "Винча", Лабораторија за заштиту од зрачења и заштиту животне средине : Друштво за заштиту од зрачења Србије и Црне Горе
Projects: