Sinteza, strukturne i optičke osobine itrijum-hafnata, itrijum-cirkonata i itrijum-stanata dopiranih jonima europijuma
Synthesis, structural and optical properties of yttrium-hafnate, yttrium-zirconate and yttrium-stanate doped with europium ions
Authors
Papan, Jelena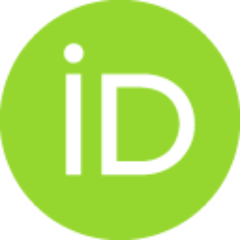 Contributors
Roglić, Goran
Dramićanin, Miroslav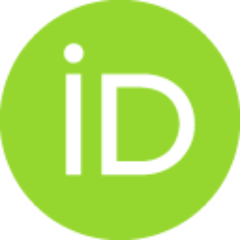 Jovanović, Dragana J.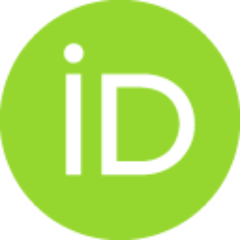 Nikolić, Aleksandar
Manojlović, Dragan D.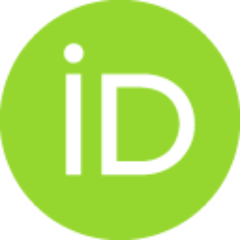 Doctoral thesis

Abstract
U okviru ove doktorske disertacije sintetisani su neorganski luminescentni materijali opšte formule A2B2O7 (A3+, B4+) na bazi itrijum-hafnata (Y2Hf2O7), itrijum-cirkonata (Y2Zr2O7) i itrijum-stanata (Y2Sn2O7) i koji su dopirani jonima europijuma (Eu3+) u širokim opsezima koncentracija. Materijali su sintetisani metodom termalne dekompozicije uz korišćenje PEG-a kao goriva i ko-precipitacionom tehnikom uz dodatno žarenje na optimalnoj temperaturi u vremenskom intervalu od 24 sata. Dopiranje je izvršeno u opsegu 0≤ x ≤ 1 za sisteme Y2-xEuxHf2O7 i Y2-xEuxZr2O7 i u opsegu 0≤ x ≤ 0,6 za sistem Y2-xEuxSn2O7 (gde je x udeo Eu3+ jona). Sintetisani su i uzorci kod kojih je jon itrijuma (A3+ = Y3+) potpuno zamenjen jonima gadolinijuma (Gd3+) i lutecijuma (Lu3+) pri čemu je koncentracija europijuma bila konstantna. Svi uzorci su kristalisali u defektno fluoritnu fazu prostorne grupe Fm3̅m. Dobijene su čestice nanodimenzija, pretežno kockastog oblika. Detaljno su ispitivane optičke osobine. Sve is
...
pitivane uzorke karakteriše efikasna apsorpcija na 464 nm i dominatna emisija u crvenom delu spektra na oko 612 nm. Određena su vremena života, kritična rastojanja, tip multipolarnih interakcija odgovornih za gašenje signala i matematički su definisane boje. Džud-Ofeltovom analizom je utvrđeno da povećanje procenta dopiranja dovodi do smanjenja asimetričnog odnosa što ukazuje da okruženje oko jona dopanta (Eu3+) sa povećanjem procenta dopiranja postaje simetričnije. Neke od ispitivanih uzoraka karakteriše i jako visoka kvantna efikasnost ( > 90%) što je izuzetno bitno za eventualnu komercijalnu primenu.
Within this doctoral thesis, synthesized samples are inorganic luminescent materials, with general formula A2B2O7 (A3+, B4+), bazed on yttrium-hafnate (Y2Hf2O7), yttrium-zirconate (Y2Zr2O7 ) and yttrium-stanate (Y2Sn2O7) doped with europium ions, in wide concentration range. These materials were synthesized by PEG and co-precipitation method, at optimal temperature, for 24 h. Also, one part of obtained samples are samples where are yttrium ions (Y3+) completely exchanged with gadolinium ions (Gd3+) and lutetium ions (Lu3+), where concentration of europium is constant (1 at. Eu3+). Samples are doped in range 0≤ x ≤ 1 in systems Y2-xEuxHf2O7 and Y2-xEuxZr2O7, and in range 0≤ x ≤ 0,6 in system Y2-xEuxSn2O7 (where x is atomic percentage of Eu3+). All samples are crystalited in defect-flurite phase, with space group Fm3̅m. Obtained particles have nanodimensions, predominantly round-cube shape. Detailed study of optical properties is examined. Studied samples had caracteristic effective abso
...
rption at 464 nm, with a red emission of about 612 nm. Determined parameters are: life time, critical distance, type of multipolar interactions responsable for signal quenching and emitting colors are matematicaly defined. Judd-Ofelt analysis showed that doping increases the asymmetric ratio, which indicates that the dopant environment (Eu3+) with more doping becomes more symmetrical. Some of the tested samples are characterized by very high quantum efficiency ( > 90%) which is important for possible commercial application.
Keywords:
Itrijum-hafnat / yttrium-hafnate / itrijum-cirkonat / itrijum-stanat / jon europijuma / neorganski luminescentni materijali / yttrium-zirconate / yttrium-stanate / europium ion / inorganic luminescent materials
Source:
Универзитет у Београду, 2018
Publisher:
Универзитет у Београду, Хемијски факултет