Broad-band emission of A3B′B′′2O9 complex perovskites (A = Ba, Sr; B′ = Zn; B′′ = Ta, Nb) realized by structural variations of the B site order–disorder
Authors
Li, Xiaohui
Zhou, Lei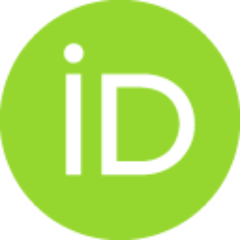 Dramićanin, Miroslav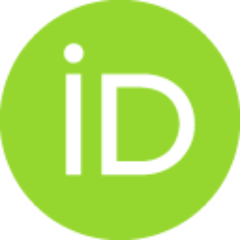 Tang, Qiang
Jing, Xiping
Shi, Jianxin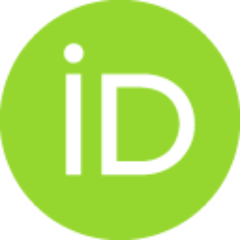 Xu, Yiqin
Wu, Mingmei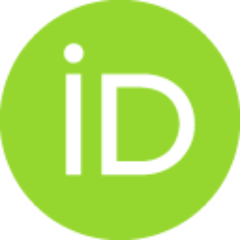 Article (Published version)

,
© 2018 The Royal Society of Chemistry
Abstract
Broad emission with a full and continuous color spectrum realized by crystal engineering is extensively desired to simulate natural sunlight and improve the white color quality. Herein, new insight into the modulation of B site order-disorder and intrinsic oxygen defects for complex perovskite (A(3)BB(2)O(9)) Sr3-xScxZnNb2O9 (0 x 0.1) phosphors is demonstrated for broad-band emission via crystal engineering. We elucidate that the spectrum of Sr3ZnNb2O9 synthesized at an optimal temperature exhibits two emission bands under near-ultraviolet excitation ((ex) = 374 nm) which is readily available from near ultraviolet chips. The two broad emission bands can be ascribed to charge transfer from the empty 4d (t(2g))-orbitals of Nb5+ ions to the filled 2p-orbitals of O2- ions and the intrinsic oxygen defects. Further, as a proposed strategy to optimize the luminescence property of Sr3ZnNb2O9 (SZN), we realized A-site nonequivalent doping to induce B-site disordering and cancel the luminescence
...
quenching which results from B site ordering. The A-site nonequivalent doping efficiently offsets intrinsic oxygen defects, as validated by systematic analyses of experiments and DFT calculations. Consequently, the novel phosphor Sr3-xScxZnNb2O9 (x = 0.1) shows a high color rendering index (R-a = 82.2) and negligible color shift. In addition, its emission intensity is enhanced by approximate to 70 times as compared to the pristine Sr3ZnNb2O9.
Source:
Journal of Materials Chemistry C, 2018, 6, 46, 12566-12574
Projects:
National Natural Science Foundation of China (NSFC)-Yunnan Province (U1702254)
National Natural Science Foundation of China (NSFC)-Yunnan Province (U1301242)
NSFC (21771195)
Natural Science Foundation of Guangdong Province (2016A030313305)
Special Fund of Guangdong Province Project for Applied Science and Technology Research and Development (2017B090917001)
Special Fund of Guangdong Province Project for Applied Science and Technology Research and Development (2016B090931007)
Special Fund of Guangdong Province Project for Applied Science and Technology Research and Development (2015B090927002)
Science and Technology Planning Project of Guangzhou City (201604016005)
Science and Technology Planning Project of Guangzhou City (201704030020)
postdoctoral fund project (China postdoctoral science foundation) (2017M622848)
National Natural Science Foundation of China (11375278)