Upgrading of the CAPRICE type ECR ion source
Authors
Efremov, Andrey
Bogomolov, Sergey
Bekhterev, Vladimir
Dobrosavljević, Aleksandar S.
Vujović, Velibor V.
Nešković, Nebojša B.
Trajić, Ivan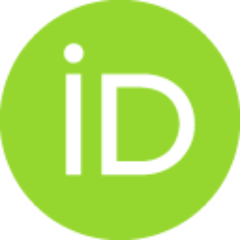 Conference object (Published version)

,
© 2018 Author(s)
Abstract
The CAPRICE-type ECR ion source mVINIS has been upgraded by increasing its magnetic field to improve a plasma confinement and thereby enhance the source performance. This modification made it also possible to increase the internal diameter of the plasma chamber and to replace the coaxial microwave input by a waveguide. Some major subsystems such as: the vacuum system, the microwave system, the gas inlet system, the solid substance inlet system, and the control system have been also refurbished. All these improvements have resulted in a substantial increase of ion beam currents, especially in the case of high charge states, with the operation of the ion source proven to be stable and reproducible. This modification can be applied to other CAPRICE-type ion sources. © 2018 Author(s).
Keywords:
vacuum systems / plasma confinement / ion sources
Source:
AIP Conference Proceedings, 2018, 2011, 040017-
Note:
17th International Conference on Ion Sources 2018; Geneva's International Conference Centre Geneva; Switzerland; 15 September 2017 through 20 September 2017; Code 139926