Niobium and zinc doped titanium-tin-oxide solid-solution ceramics: Synthesis, structure and electrical characterization
Authors
Ivetić, Tamara B.
Sekulić, Dalibor L.
Papan, Jelena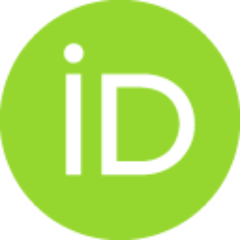 Guth, Imre O.
Petrović, Dragoslav M.
Lukić-Petrović, Svetlana R.
Article (Published version)

,
© 2018 Elsevier Ltd and Techna Group S.r.l.
Abstract
This paper describes the processing, microstructure, optical and electrical properties of the nanocrystalline (NC) niobium and zinc doped titanium-tin-oxide (TTO:NZ) based ceramics. Variety of techniques was employed (X-ray diffraction, scanning electron microscopy, energy dispersive, Raman and impedance spectroscopy) in the characterization of the obtained TTO:NZ, which confirmed the formation of NC solid-solution matrix with Ti0.8Sn0.2O2 composition. A specific highly dense (approximately 97% of the theoretical density was reached) varistor like microstructure (matrix metal-oxide grains surrounded by the grain-boundary regions) and accordingly resembling electrical properties (breakdown electric field of approximately 130 V/mm and nonlinearity coefficient of α ≈ 6.5) were achieved through double cation doping and elected condition of the mechanochemical solid-state synthesis. Impedance response analysis of TTO:NZ ceramics by means of an equivalent electrical circuit based on the bric
...
k-layer model for polycrystalline materials revealed the presence of two temperature dependent electrical relaxation phenomena of the non-Debye type as well as the negative temperature coefficient of resistance behavior.
Keywords:
milling / sintering / electrical properties / varistors
Source:
Ceramics International, 2018, 44, 15, 18987-18995
Projects:
AP Vojvodina Provincial Secretariat for Higher Education and Scientific Research ("Properties and electrical characteristics of doped amorphous chalcogenide materials and nanostructured ceramics", project no. 142-451-2362/2018-04)