One-pot synthesis of novel silver-polyaniline-polyvinylpyrrolidone electrocatalysts for efficient oxygen reduction reaction
Authors
Stamenović, Una
Gavrilov, Nemanja M.
Pašti, Igor A.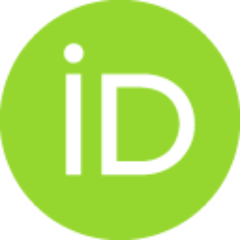 Otoničar, Mojca
Ćirić-Marjanović, Gordana N.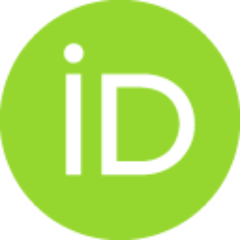 Škapin, Srečo Davor
Mitrić, Miodrag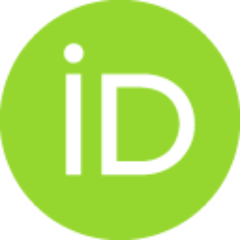 Vodnik, Vesna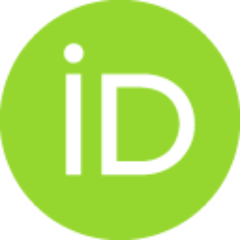 Article (Published version)

,
© 2018 Elsevier Ltd.
Abstract
A facile and fast aqueous phase-based strategy to synthesize silver-polyaniline-polyvinylpyrrolidone (Ag-PANI-PVP) nanocomposites, via chemical oxidative polymerization method is presented. In the presence of polyvinylpyrrolidone (PVP), which has an accelerating effect on the oxidation of aniline with silver nitrate, Ag nanoparticles (AgNPs) were in situ generated in aqueous solution during simultaneous formation of polyaniline (PANI), without any additional reducing agent or complicated treatment. We have demonstrated synthesis of three stabile Ag-PANI-PVP nanocomposites with different content, size, and morphology of Ag nanoparticles by varying the experimental parameters, such as pH and PVP concentration. As a result, this led to different Ag nanostructures (spherical and polyhedral NPs), and, consequently, different morphology of formed nanocomposites (granular and nanosheets). The physicochemical properties of nanocomposites were examined by using different analytical techniques (
...
UV–Vis, TEM, FESEM, FT-IR, XRD, and Raman). It is found that optical properties, electrical conductivity and the content of Ag in the composites vary depending on the synthetic conditions. The electrocatalytic behavior of Ag-PANI-PVP nanocomposites was examined towards the oxygen reduction reaction in acidic and alkaline media. All tested nanocomposites showed high electrocatalytic activity, while the most active catalyst is the one with the highest electrical conductivity (≈0.6 S cm−1) and the lowest Ag content (3.4 wt%), synthesized in the solution without added acid. The simplicity of synthesis and good electrocatalytic efficiency of prepared nanocomposites combined with large-scale availability make them attractive as Pt-free electrocatalysts.
Keywords:
Ag nanoparticles / electrocatalyst / nanocomposite / oxygen reduction reaction / polyaniline
Source:
Electrochimica Acta, 2018, 281, 549-561
Funding / projects:
Collections
Institution/Community
Vinča