Xenon-ion irradiation of Co/Si bilayers: Magnetic and structural properties
Само за регистроване кориснике

Аутори
Novaković, Mirjana M.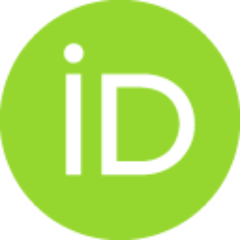 Popović, Maja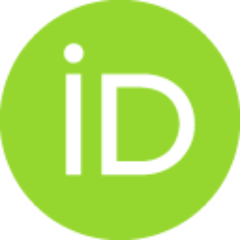 Zhang, Kun
Čubrović, Vladimir
Bibić, Nataša M.
Rakočević, Zlatko Lj.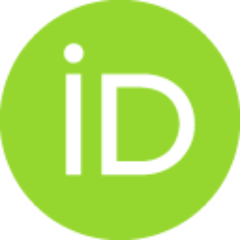 Чланак у часопису (Објављена верзија)

,
(C) 2018 Elsevier B.V.
Апстракт
Evolution of the structure of cobalt-silicon films during Xe ions irradiation has been studied and the same is correlated with magnetic properties. The polycrystalline cobalt films were deposited by electron beam evaporation method to a thickness of 50 nm on crystalline silicon (c-Si) and silicon with pre-amorphized surface (a-Si). After deposition the layers were irradiated with 400 keV Xe ions to the fluences in the range of 2-30 x 10(15) ions/cm(2). Structural analysis was done by means of transmission electron microscopy, atomic force microscopy (AFM) and X-ray diffraction (XRD), while the magnetic properties were analyzed by using magneto-optical Kerr effect (MOKE) technique. For the both types of substrate the AFM and XRD results show that after Xe ions irradiation the layers become more rough and the grain size of the crystallites increases; the effects being more evidenced for all fluences for the layers deposited on pre-amorphized Si. The MOKE measurements provided the in-plan
...
e azimuthal angular dependence of the hysteresis loops and the change of magnetization with the structural parameters. Although the coercive field is influenced by the surface roughness, in the case of c-Si substrate we found it is much more determined by the size of the crystallites. Additionally, independently on the substrate used the magnetic anisotropy in the Co films disappeared as the Xe ion fluence increased, indicating that the changes of magnetization in both systems occur for similar reasons. (C) 2018 Elsevier B.V. All rights reserved.
Кључне речи:
cobalt / surface roughness / crystallite size / magnetic anisotropy / coercivity
Извор:
Applied Surface Science, 2018, 447, 117-124
Пројекти:
Deutsche Forschungsgemeinschaft