Structural, morphological and electrical properties of multi-doped calcium phosphate materials as solid electrolytes for intermediate temperature solid oxide fuel cells
Authors
Mirković, Miljana M.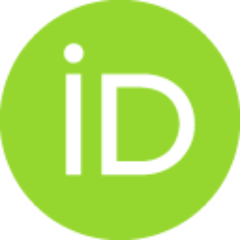 Došen, Anja M.
Erić, Suzana
Stojmenović, Marija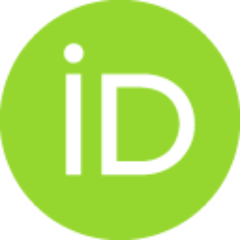 Matović, Branko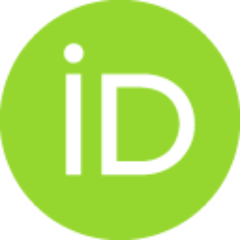 Rosić, Aleksandra
Article

Abstract
Modified solution precipitation method was used to prepare pure and doped Mg, Sr and Na hydroxyapatite type materials (CaP, CaMgP and CaSrNaP). Modification consisted of partial substitution of nitrates by acetate solution in order to achieve a more soluble and cost effective synthesis. The obtained samples were calcined at 400 degrees C (CaP400, CaMgP400 and CaSrNaP400). All powders were characterized by X-ray diffraction (XRD), Fourier transform infrared (FTIR) spectroscopy and scanning electron microscopy (SEM). Calcined samples were densified at 1000 degrees C in an air for 3 h (CaP1000, CaMgP1000 and CaSrNaP1000). Sintered samples were characterized by XRPD, FTIR, SEM, EDS and complex impedance methods. The highest conductivity was found for the multi-doped phosphate sample (CaSrNaP1000) at 700 degrees C (1.90x10(-3)Omega(-1)cm(-1)). The corresponding activation energies of conductivity amounted to 0.31 eV in the temperature range 500-700 degrees C.
Метода таложне титрације коришћена је за добијање чистог и допираног хидроксиапатита јонима Sr, Mg и Na (CaP, CaMgP and CaSrNaP). За синтезу супституисаних хидроксиапатитских материјала коришћена је модификована таложна метода у односу на досада познате методе. Због боље растворљивости и знатно веће исплативости коришћени су раствори ацетата уместо нитрата. Синтетисани материјали су калцинисани на 400 °C, а затим окарактерисани рендгенском дифракцијом, инфра црвеном спектроскопијом са Фуријеовом трансформацијом и скенирајућом електронском микроскопијом. Калцинисани узорци су синтеровани на 1000 °C са задржавањем од 3 сата у атмосфери ваздуха (CaP1000, CaMgP1000 and CaSrNaP1000). Синтеровани материјали окарактерисани су: рендгенском дифракцијом на поликристалном узорку, инфрацрвеном спекторскопијом са Фуријеовом трансформацијом и скенирајућом електронском микроскопијом са енергетско дисперзивном анализом као и методе комплексне импендансе. Највећа проводљивост добијена је на температур
...
и од 700 °C и износи 1.90×10-3 Ω-1cm-1 за мешовито допирани фосфатни материјал (CaSrNaP1000). Добијене активационе енергије проводљивости износе 0.31 eV у температурном опсегу од 500-700 ºC.
Keywords:
electrical conductiv / sintering / X-ray diffraction / phosphate materials / fuel cells
Source:
Science of Sintering, 2018, 50, 1, 95-109
Projects: