Spider silk as a template for obtaining magnesium oxide and magnesium hydroxide fibers
Sinteza vlakana magnezijum-oksida i magnezijum-hidroksida korišćenjem paukove mreže kao matrice
Authors
Dmitrović, Svetlana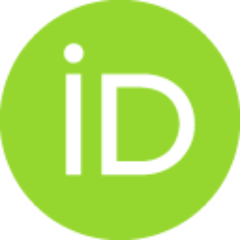 Prekajski-Đorđević, Marija D.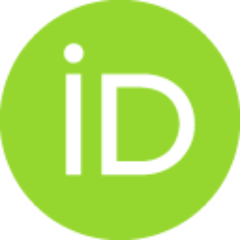 Jokić, Bojan M.
Branković, Goran O.
Zarubica, Aleksandra R.
Žikić, Vladimir
Matović, Branko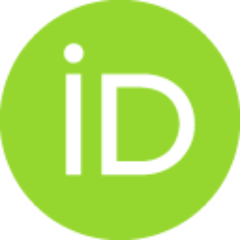 Article (Published version)

,
autor
Abstract
Spider silk fibers, collected from Pholcus Phalangioides spider were used as a template for obtaining magnesium oxide (MgO, periclase) as well as magnesium hydroxide (Mg(OH)2, brucite) fibers. Magnesium oxide fibers were obtained in a simple manner by heat induced decomposition of magnesium salt (MgCl2) in the presence of the spider silk fibers, while magnesium hydroxidefibers were synthesized by hydration of MgO fibers at 50 °C, 70°C and 90 °C, for 48 and 96 h. According to Scanning electron microscopy (SEM), dimensions of spider silk fibers determined the dimension of synthesized MgO fibers, while for Mg(OH)2 fibers, the average diameter was increased with prolonging the hydration period. The surface of Mg(OH)2 fibers was noticed to be covered with brucite in a form of plates. X-ray diffraction (XRD) analysis showed that MgO fibers were single-phased (the pure magnesium oxide fibers were obtained), while Mg(OH)2 fibers were two- or single-phased brucite depending on incubation period
...
, and/or incubation temperature.
Vlakna paukove mreže sakupljena od Pholcus phalangioides pauka korišćena su kao matrica za dobijanje vlakana magnezijum oksida (MgO, periklas) i magnezijum-hidroksida (Mg(OH)2, brucit). Vlakna magnezijum oksida jednostavno su dobijena termičkim razlaganjem soli magnezijuma (MgCl2) u prisustvu vlakana paukove mreže, dok su vlakna magnezijum hidroksida sintetisana hidratacijom MgO vlakana na temperaturama: 50, 70 i 90 °C u trajanju od 48 i 96 h. Na osnovu rezultata skenirajuće elektronske mikroskopije (SEM), veličina sintetisanih MgO vlakana bila je određena dimenzijama vlakana pauka, dok je za Mg(OH)2 vlakna prosečan dijametar rastao sa produženjem perioda hidratacije. Na površini Mg(OH)2 vlakana uočeni su tabličasti kristali brucita. Difrakcija X zraka (XRD) pokazala je da su vlakna periklasa jednofazna (dobijen je čist magnezijum-oksid), dok su brucitna vlakna bila dvofazna ili jednofazna, u zavisnosti od inkubacionog perioda i/ili teperature na kojoj je vršena inkubacija.
Keywords:
brucite / periclase / fibers / spider silk
Source:
Hemijska industrija, 2018, 72, 1, 23-28
Projects: