Održivi razvoj energetskog sistema Beograda
Sustainable Development of Belgrade Energy System
Authors
Jovanović, Marina P.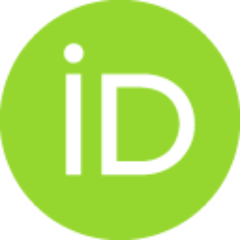 Contributors
Stevanović, Vladimir
Afgan, Naim H.
Savić, Branislav
Debeljković, Dragutin
Stefanović, Predrag Lj.
Doctoral thesis (Published version)

Abstract
Veliki porast potrošnje energije i korišćenja tehnologija za konverziju, transformaciju, transport, distribuciju i finalnu potrošnju energije, dovodi u pitanje globalnu raspoloživost energetskih izvora i narušavanje životne sredine, tako da će se tome u buduće poklanjati izuzetna pažnja u cilju obezbeđenja uslova za održivi život i razvoj na Zemlji. Danas Beograd kao kulturni, obrazovni, naučni, administrativno-politički i trgovački centar regiona predstavlja, sa svojom strukturom proizvodnog, saobraćajnog, uslužnog i urbanog sistema, značajnog potrošača raznorodnih nosilaca energije. Zato, dalji razvoj energetskog sistema Beograda nameće potrebu razvoja i primenjivanja koncepta održivog razvoja, koji bi u sebi sadržao višekriterijumski pristup sa ekonomskim, ekološkim, resursnim i socijalnim kriterijumima. Primena koncepta održivog razvoja na energetski sistem Beograda zahteva definisanje i određivanje kriterijuma i indikatora koji bi služili kao mera za vrednovanje doprinosa različit
...
ih činioca u proceni energetskog sistema. Pošto se sektorima potrošnje u gradu isporučuju samo nosioci finalne energije, stanje ''energetskog konzuma'' se odnosi na strukturu sektora potrošnje energije i strukturu nosioca različitih oblika energije. U ovom radu za procenu energetskih potreba grada za duži vremenski period korišćen je simulacioni model MAED. Na osnovu predviđanja energetskih potreba za tri najveća energetska konzuma (domaćinstva/javni sektor, sektori industrije i saobraćaja) određeni su 'scenariji' održivog razvoja energetskog sistema Beograda za vremenske intervale od 2005.-2010.; 2010.-2015.; 2015.-2020. Za svaki 'scenario' razvoja određeni su energsteki sistemi primarnih izvora koji treba da zadovolje predviđene razlike u energetskoj potrošnji za vremenske intervale do 2020. Procena održivosti za svaki 'scenario' dobijena je korišćenjem metode višekriterijalne analize. Višekriterijalna analiza je zasnovana na određivanju opšteg indeksa održivosti koji je definisan sinteznom aditivnom funkcijom, gdu su normalizovane vrednosti razmatranih indikatora za svaki 'scenario' pomnoženi sa određenim težinskim koeficijentima pod uslovima ograničenja koja su unapred definisana. Energetski indikatori održivog razvoja su parametri i predstavljaju meru kvaliteta određenog energetskog sistema. Vrednost težinskog koeficijenta je uvedena da bi se odredio uticaj specifičnog kriterijuma i prioritet odabrane opcije. Za procenu održivosti energetskog sistema, korišćenjem energetskih indikatora održivog razvoja, u razmatranja su uzeti sledeći indikatori: ekonomski, socijalni i životne sredine. Svaki od izabranih indikatora je definisan skupom podindikatora. Na osnovu različitih energetskih sistema primarnih izvora koji treba da zadovolje buduće energetske potrebe grada, izvršena je procena održivosti i upoređen je razvoj različitih 'scenarija' energetskog sistema Beograda. Dobijeni rezultati mogu da se koriste u procesima odlučivanja, od strane eksperata, u cilju određivanja prioriteta i u slučaju korišćenja različitih kriterijuma, kao i u slučajevima kada se moraju koristiti ne-numeričke informacije. Dalji razvoj energetskog sistema Beograda zahteva dalji razvoj i primenu koncepta održivog razvoja, koji podrazumeva višekriterijalni pristup sa kvalitetno izmerenim ekonomskim i socijalnim kriterijumima, kao i kriterijumom životne sredine.
Increased energy consumption and use of technologies for conversion, transformation, transport, distribution and final use of energy pose a threat to energy resources and environment, so their protection will be given particular attention in the future in order to preserve life on our planet. Nowadays Belgrade as a cultural, educational, scientific, administrative-political and business center of the region with it's own structure of production, transportation, services and urban system, represents significant consumer of different energy forms. Thus, further development of energy system in Belgrade will require application of sustainable development concept based on multi-criteria approach (economic, environmental, resource-wise, and social criteria). Implementation of the sustainable development concept in the energy system of Belgrade requires definition and determination of criteria and relevant indices which could be used for assessment of the different factors' impact. Only final
...
and useful energy is delivered to the consumed energy sectors of town. The ''energy consumer'' condition refers to the structure of consumed energy in different energy sectors and structure of various energy forms. Simulational model of MAED was used in this paper for the estimation of towns' energy demand in long period of time. On the basis of energy forecast demand for three major ''energy consumers'' (Household/Service Sector, Industry Sector and Transportation Sector) until 2020, the 'scenarios' of sustainable development of Belgrade energy systems are developed (2005-2010; 2010-2015; 2015-2020). For each 'scenario' of development, the energy systems of primary resources are determined which should satisfy predicted differences in energy consumption for the time intervals until 2020. The evaluation of each 'scenario' sustainability is obtained by usage of multi-criteria analysis method. The multi-criteria analysis is based on determination of the general index sustainability defined as the synthesizing additive function, where normalized values of all indicators for each scenario multiplied with respective weighting coefficients and under the condition of predefined constraints. Energy indices are parameters and measurements of the respective quality of energy system. The value od weight coefficient is introduced to determine influence of specific criteria and determine the priority of selected options. For the assessment of energy system sustainability, using energy indices for sustainable development, following indices are taken into consideration: Economic, Social and Environmental. Each one is defined by set of sub-indicators. Regarding different energy system of primary resources that should satisfy future energy demands, sustainable estimate is done and development of different 'scenarios' of Belgrade energy system are compared until 2020. Obtained results can be used by experts in decision-making process with the aim to validate priority in case of different criteria usage as well as when they have to use non-numerical information. Further development of Belgrade energy system needs the further development and application of sustainable development concept, which would contain multi-criteria approach with appropriate quality of economic, social and environmental criteria.
Keywords:
energetski sistem / održivi razvoj / energetski indikatori / višekriterijalna analiza / Beograd / energy system / sustainable development / energy indices / multi-criteria analyse / Belgrade
Source:
2009
Publisher:
Univerzitet u Beogradu, Mašinski fakultet