Procesi u turbulentnoj vihornoj komori sagorevanja
The processes in turbulence swirl combustion chamber
Authors
Nemoda, Stevan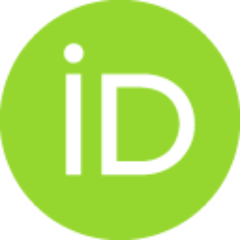 Contributors
Oka, Simeon N.
Đorđević, Vladan
Čantrak, Svetislav
Jankes, Goran
Adžić, Miroslav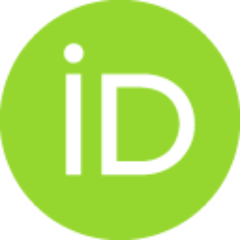 Doctoral thesis (Published version)

Abstract
U radu su izneti rezultati teorijskog i eksperimentalnog istraživanja izvedenih u okviru postupka ovladavanja matematičko - numeričkim modeliranjem turbulentnih reagujućih tokova. Razvijen je proračun dvodimenzionog turbulentnog toka sa homogenim hemijskim reakcijama. Predloženi model je analiziran na primeru cilindrične komore sagorevanja sa vihornim gorionikom. Uporedo sa razvojem modela obavljeni su i eksperimenti čiji je osnovni cilj bio prikupljanje podataka za verifikaciju predloženog postupka proračuna. Model se satoji od više međusobno povezanih celina koje opisuju osnovne procese u turbulentnim tokovima sa sagorevanjem. Turbulentno strujanje se posmatra pomoću osrednjene Navier-Stokes-ove jednačine koje se zatvaraju pomoću dvojednačinskog k- modela turbulencije. Problem konvektivnog prenosa toplote i mase se tretira rešavanjem jednačina održanja svih komponenata smeše gasova i jednačine održanja zaustavne entalpije gasa. Razmena toplote zračenjem se modelira metodom šest flu
...
kseva. Proces difuzionog monofaznog sagorevanja se opisuje primenom jednačina kontinuiteta komponenata koje učestvuju u sagorevanju i modeliranjem izvornog člana koji predstavlja brzinu reakcije sagorevanja. Izrađen je sopstvini model brzine sagorevanja koji se bazira na hipotezi o idealnim reakcijama u okviru finih struktura a uključuje istovremeni uticaj turbulentnih efekata i hemijske kinetike. Za rešavanje jednačina modela usvojen je numerički postupak metode kontrolnih zapremina uz primenu SIMPLE algoritma. Za potrebe eksperimentalnog istraživanja izrađena su dva laboratorijska modela vihornog gorionika sa komorom sagorevanja: za merenje trenutnih brzina u okviru izotermske vihorne komore primenom laser Doppler anemometrije i za merenje polja temperatura gasova termoparom odnosno koncentracija komponenata produkata sagorevanja kontinualnim uzorkovanjem gasova za analizu. Uporedna analiza rezultata eksperimenata i proračuna ukazuje na zadovoljavajuće slaganje modela i eksperimenta. Pri tome je zapažen značaj predložene koncepcije modeliranja brzine sagoevanja koja uključuje istovremeni uticaj turbulentnih efekata i hemijske kinetike.
The results of theoretically and experimental research included in development mathematical - numerical modelling reacting flows, are presented in this thesis. The offered calculation is analyzed by an example of cylindrical combustion chamber with swirl burner. Abreast of the model development also were accomplished experiments which aim has been collecting data relevant for calculation verification. Model consists of few mutual coupled segments related on basic processes in turbulent flows with combustion. Turbulent flow is specified by time averaging Navier-Stokes equations and a k- model of turbulence. For the evaluation of convective heat and mass transfer are solved the energy equation and the conservation equations for the relevant components of the gas mixture. The radiation heat transfer is modeled by six flux method. Processes of the single-phase combustion are described by conservation equations for the relevant components of the combustion, and by modelling source term wh
...
ich represents reaction rate. The original combustion rate model is applied, which is based on the ideal reacting hypothesis within the fine structure of turbulence. In the proposed model both, the chemical kinetics and turbulent effects, are considered at the same time. For the numerical solution of the model equations a control volume method is applied with SIMPLE algorithm. For the experimental research two laboratory models of the swirl burner are completed: for the measurements instantaneous velocities within isothermic swirl chamber by laser Doppler anemometry, and for the measurements temperature field by thermocouple and the concentrations species of combustion products by continually analyzing. The parallel analyzes of experimental and calculation results shows satisfactorily agreement model with experiment. The analyzes also show significance of the proposed combustion rate modelling which includes simultaneous influence both the chemical kinetics and turbulent effects.
Keywords:
turbulentno strujanje / vihorni tok / sagorevanje / matematičko modeliranje / k- model / zračenje / numerički proračun / metoda konrolnih zapremina / eksperimenti / laser Doppler anemometrija / turbulent flow / swirl flow / combustion / mathematical modelling / k- model / radiation / numerical solution / control volume method / experiments / laser Doppler anemometry
Source:
1997
Publisher:
Univerzitet u Beogradu, Mašinski fakultet