Amino-funkcionalizacija polimera na bazi metakrilata i njihova interakcija sa oksianjonima Cr(VI), Tc(VII), Re(VII) i Mo(VI) u vodenim sistemima
Amino-functionalization of methacrylate based polymers and their interaction with cr(vi), tc(vii), re(vii) and mo(vi) oxyanions in aqueous systems
Authors
Maksin, Danijela D.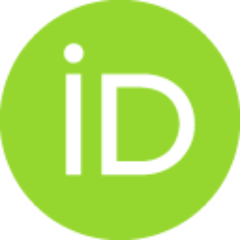 Contributors
Hercigonja, Radmila V.
Nastasović, Aleksandra B.
Adnađević, Borivoj
Doctoral thesis

Abstract
Cilj ove doktorske disertacije je bio ispitivanje uticaja stepena umreženja imakroporoznosti na strukturne karakteristike i termička svojstva neporoznih imakroporoznih metakrilatnih homopolimera i kopolimera sintetizovanih suspenzionom(ko)polimerizacijom. Pored toga u disertaciji je ispitivana mogućnost primenekopolimera glicidilmetakrilata (GMA) i etilenglikoldimetakrilata (EGDMA) sarazličitim udelom umreživača funkcionalizovanih dietilentriaminom (skraćenoPGME-deta) za uklanjanje oksianjona teških metala i radionuklida Cr(VI), 99Tc(VII),Re(VII) i Mo(VI) iz vodenih sistema. Šaržnom metodom pri nekompetitivnim uslovimaje ispitan uticaj nekoliko ključnih faktora na kapacitet i kinetiku sorpcije u ovimsistemima: vremena kontakta, početne koncentracije metala u rastvoru, pH rastvora,temperature i parametara porozne strukture kopolimera.Polimeri su okarakterisani fizičkohemijskim metodama: mikroanalizom,skenirajućom elektronskom mikroskopijom sa energetski disperzivnomspektroskopijom x-zra
...
ka (SEM/EDS) i transmisionom elektronskom mikroskopijom(TEM), infracrvenom spektroskopijom (FTIR-ATR), živinom porozimetrijom,adsorpciono–desorpcionim izotermama N2 na 77 K i termijskom analizom (TG/DSC) samasenom spektrometrijom (MS).Rezultati dobijeni ispitivanjem sorpcije Cr(VI), 99Tc(VII), Re(VII) i Mo(VI) izvodenih rastvora na amino-funkcionalizovanim kopolimerima u laboratorijskimuslovima bili su osnova za proučavanje kinetičkih reakcionih i difuzionih modela,adsorpcionih izotermi i termodinamike sorpcije, da bi se dobio uvid u mehanizamprocesa i ocenila efikasnost ovih sorbenasa.
The goal of this doctoral dissertation was to investigate the influence ofcrosslinking extent and macroporosity on structural characteristics and thermalproperties of nonporous and macroporous methacrylate-based homopolymers andcopolymers synthesized by suspension (co)polymerization. Also, the possibleapplication of the copolymers of glycidyl methacrylate (GMA) and ethylene glycoldimethacrylate (EGDMA) with different crosslinker content functionalized withdiethylene triamine (abbreviated PGME-deta) was investigated for the removal of heavymetal and radionuclide oxyanions Cr(VI), 99Tc(VII), Re(VII) and Mo(VI) from aqueoussystems. The influence of several key characteristics on sorption capacity and kinetics:contact time, initial metal concentration in the solution, solution pH, temperature andparameters of porous structure, was investigated using batch method undernoncompetitive conditions.Polymers were characterized using physicochemical methods: microanalysis,scanning electron microsc
...
opy with energy-dispersive x-ray spectroscopy (SEM/EDS)and transmission electron microscopy (TEM), infrared spectroscopy (FTIR-ATR),mercury porosimetry, N2 adsorption‒desorption isotherms at 77 K and thermal analysis(TG/DSC) with mass spectrometry (MS).The obtained results of Cr(VI), 99Tc(VII), Re(VII) and Mo(VI) sorption fromaqueous solutions on the amino-functionalized copolymers in laboratory conditionswere the base of the analysis of the surface reaction-based and pore diffusion-basedkinetic models, adsorption isotherms and thermodynamics of sorption, in order to gaininsight into the mechanism of the process and evaluate the efficiency of these sorbents.
Keywords:
Homopolimeri i kopolimeri na bazi metakrilata / Methacrylate based homopolymers and copolymers / funkcionalizacijadietilentriaminom / sorpcija oksianjona / teški metali / radionuklidi / functionalization withdiethylene triamine / oxyanions sorption / heavy metals / radionuclides
Source:
Универзитет у Београду, 2017
Publisher:
Универзитет у Београду, Факултет за физичку хемију
Projects: