Interakcija nanosekundnog i pikosekundnog impulsnog laserskog zračenja sa površinom legure Ti6A14V
Interaction of picosecond and nanosecond pulsed laser radiation on Ti6A14V alloy surface
Authors
Milovanović, Dubravka S.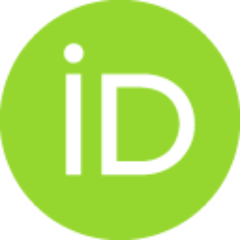 Contributors
Miljanić, Šćepan
Radak, Bojan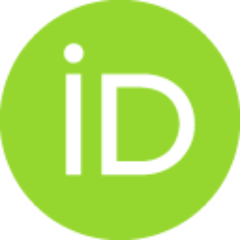 Petrović, Suzana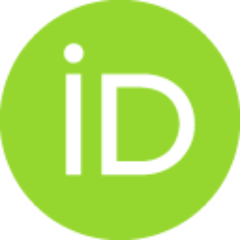 Cvjetićanin, Nikola
Doctoral thesis

Abstract
Istraživanja sprovedena u okviru ove disertacije prvenstveno doprinoserazumevanju osnovnh procesa koji se odvijaju prilikom interakcije legure Ti6Al4V ilaserske svetlosti. Postojala je mogućnost za ispitivanje parametara laserskog zračenja uširem dijapazonu talasnih dužina, od infracrvenih do ultraljubičastih, pa je ispitivanuticaj talasne dužine na ovu interakciju. Takođe je bilo moguće ispitati uticaj dužinetrajanja laserskog impulsa na karakteristike morfoloških promena. Cilj je bio istražitikako se impulsima laserskog zračenja reda 10-9 i 10-12 sekunde površina može preciznomodifikovati, ali uz pažljivo zadate gustine energije i broj impulsa koji padaju na metu.Analitičke metode kojima su okarakterisane promene na uzorcima su bileoptička i elektronska mikroskopija, kao i kontaktna i beskontaktna profilometrija.Određen je prag oštećenja Ti6Al4V legure za lasersko zračenje talasnih dužina222, 266, 308, 532 i 1064 nm. Utvrđeno je da se fine promene na ovom materijalumogu formirati pri
...
gustinama energija sa vrednostima bliskim pragu oštećenja. Odposebnog je interesa bilo ispitivanje formiranja paralelnih periodičnih struktura napovršini, mikrometarskih i nanometarskih dimenzija. Istraživanja ovih interakcijadoprinela su boljem razumevanju odgovora legure Ti6Al4V izlaganju jednoimpulsnom ivišeimpulsnom ozračivanju laserskim zračenjem.
Research conducted in this dissertation mainly contributs to bettercomprehension of the overall picture of the interaction of the Ti6Al4V and laser light.The effects of lasers that operated in a wide range of wavelengths, from infrared toultraviolet, were explored and the influence of the wavelength on this interaction also. Itwas also possible to examine the influence of the length of the laser pulse characteristicsof the morphological changes. The aim was to investigate how the alloy surface can beprecisely modified by the laser pulses with of 10-9 and 10-12 seconds pulse duration, withcareful choice of irradiation conditions, such as energy density and number of appliedpulses.Effects of the laser action on the samples were mainly characterized by means ofoptical and electron microscopy, as well as contact and non - contact profilometry.The damage threshold of Ti6Al4V for laser radiation at wavelengths 222, 266,308, 532 and 1064 nm was determined. It was found that the fine changes i
...
n the alloycan be formed when the energy density of the incident radiation is of values close to thethreshold damage. Of particular interest was to examine the formation of periodicparallel structures, microscale and nanoscale dimensions, on the surface morphology.Investigations of these interactions contributed to a better understanding of the responseof Ti6Al4V alloy to single – pulse and multi – pulse exposure to laser radiation.
Keywords:
Nd:YAG laser, ekscimerni laser, Ti6Al4V, površinske periodičnestrukture, modifikacija površina / Nd:YAG laser, excimer lasers, Ti6Al4V , periodic surface structures,surface modification
Source:
Универзитет у Београду, 2013
Publisher:
Универзитет у Београду, Факултет за физичку хемију
Projects:
Related items
Showing items related by title, author, creator and subject.
Stašić, Jelena M.; Živković, Ljiljana; Trtica, Milan

(

Journal of Nanoparticle Research

,

2016

)

Popovic, Dusan M.; Kushima, Akihiro; Bogdanovic, Milena I.; Chai, Jong Seo; Kasalica, Becko; Trtica, Milan; Stašić, Jelena M.; Zekic, Andrijana A.

(

Journal of Applied Physics

,

2017

)

Popovic, D. M.; Chai, J. S.; Zekic, A. A.; Trtica, Milan; Stašić, Jelena M.; Sarvan, M. Z.

(

Laser Physics Letters

,

2014

)