Istraživanje termomehaničkih procesa prilikom razgradnje tečnih goriva velikih gustina u fluidizovanom sloju
Research of thermomechanical proces during decomposition of high density liquid fuel in the fluidized bed
Authors
Mladenović, Milica R.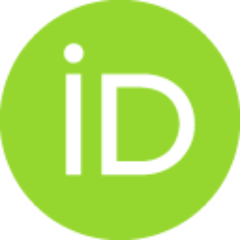 Contributors
Komatina, Mirko
Stojiljković, Dragoslava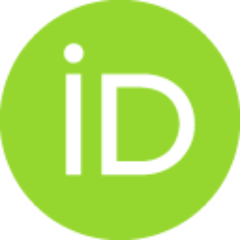 Banjac, Miloš J.
Gojak, Milan
Nemoda, Stevan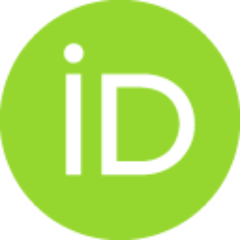 Doctoral thesis

Abstract
U zemljama, poput naše, sa ograničenim izvorima primarne energije, sve jeizraženija potreba za korišćenjem sopstvenih raspoloživih goriva, ne bi li se delimičnosupstitusali uvezeni energenti. U tom slučaju, nekonvencijalna tečna goriva velikihgustina (TTG) predstavljaju jedno od mogućih izbora goriva, koji podrazumeva iprimenu tehnologija sagorevanja u fluidizovanom sloju (FS). Činjenica da se u FSkotlovima mogu sagorevati goriva i sa 85% inertnog materijala, sa efikasnimodsumporavanjem i nižom emisijom NOx koja zadovoljava ekološke standarde, ovojtehnologiji sagorevanja u odnosu na druge daje izrazitu prednost.U okviru teze urañena su obimna teorijska i eksperimentalna istraživanja složenih imeñusobno spregnutih strujno-termičkih procesa koji se odvijaju pri termičkojdezintegraciji TTG-a u fluidizovanom sloju (FS), u cilju razvoja tehnologije zaenergetski efikasno sagorevanje ovakvih materija na ekološki prihvatljiv način.Predstavljeni su rezulti eksperimenata sagorevanja različitih t
...
ečnih nekonvencijalnihgoriva u FS, na poluindustrijskoj laboratorijskoj aparaturi sa akcentom na ostvarivanjeniske emisije štetnih materija u dimnim gasovima, na potpunost sagorevanja i lociranjezone intenzivnog sagorevanja.Detaljno poznavanje i razumevanje procesa doziranja goriva, njegovog mešanja sainertnim materijalom i vazduhom u okviru radnog prostora ložišta je od izuzetnogznačaja za definisanje optimalnih radnih parametara FS, a numeričke simulacijepredstavljaju efikasno sredstvo za ostvarenje tog cilja. U tezi su predstavljena dva 2Dmatematičko-numerička (CFD) modela za detaljnu simulaciju prodora bočnog mlaza ufluidizovani sloj: sopstveni fluid-porozni medijum i granularni Euler-Euler modelsimulacije FS, koja koriste dvo-fluidni pristup modeliranja gde se gas i gusta faza FSposmatraju kao dva fluida sa različitim karakteristikama.Fluid-porozni medijum model prodora mlaza u FS, je zasnovan na postupkuproračuna kod koga se gusta faza FS posmatra kao fiksni porozni medijum. Interakcijaizmeñu gasa i čestica, kao i pojava mehuraste faze, je modelirana na osnovu bilansa silatrenja izmeñu gasa i čestica u gustoj fazi FS, pri čemu su uzete u obzir interakcijeiiizmeñu čestica i efekti sudara čestica. Ovakav pristup modeliranju FS pogodan je zabrze inženjerske proračune stacionarnog stanja fluidizacionog medijuma upostrojenjima sa FS...
In countries like ours, with limited primary energy sources, there is a need, whichwill be even more pronounced in the future, to use own fuels available, in order topartially substitute imported fuel. In that case, unconventional liquid large density fuels(heavy liquid fuels - HLF) are one of the possible choices of fuel, which implies theapplication of fluidized bed (FB) combustion technology. The fact that fluidized bedboilers can burn fuels with 85% of inert materials, with effective retention of SO2 byadding limestone into the furnace, and lower NOx emissions to meet environmentalstandards, gives significant advantages to this technology compared to other combustiontechnologies.As part of the thesis extensive theoretical and experimental studies of complexand mutually coupled flow-thermal processes occurring during thermal disintegrationTTG in a fluidized bed (FB) were performed, in order to develop a technology forenergy-efficient combustion of these materials in an environmental
...
ly sound manner.The results of combustion experiments of different unconventional liquid fuels in thefluidized pilot furnace apparatus were presented, with emphasis on achieving lowemissions of pollutants in flue gases, completeness of combustion and locating zones ofintense combustion.Detailed knowledge and understanding of the process of fuel feeding and itsmixing with inert bed material and air in the working space of furnace is of greatimportance for defining optimal operating parameters of the FB, and numericalsimulations are an effective tool for achieving this goal. In the thesis two 2Dmathematical-numerical (CFD) models for detailed simulation of lateral jet penetrationinto the fluidized bed are presented: a previously developed fluid-porous media model,and granular Euler-Euler model, which both simulate the FB and use the two-fluidmodeling approach, where gas and dense phase of the FB are considered as two fluidswith different characteristics...
Keywords:
tečna goriva, fluidizovani sloj, bočni mlaz, fluid-porozni medijum,granularni model / viscous heavy liquid fuels, fluidized bed, lateral jet penetration, fluidporousmedia model, granular Euler-Euler model
Source:
Универзитет у Београду, 2013
Publisher:
Универзитет у Београду, Машински факултет
Projects: