Ion-Induced Modification of Structure and Magnetic Anisotropy in Granular FeCoZr-CaF2 Nanocomposite Films
Authors
Kasiuk, J.
Fedotova, J.
Przewoznik, J.
Kapusta, Cz.
Skuratov, Vladimir A.
Milosavljević, Momir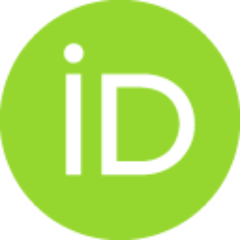 Bondariev, V.
Koltunowicz, T. N.
Article
Abstract
The paper reports on the results of structural analysis and magnetometry of granular nanocomposite films FeCoZr-CaF2 irradiated with Xe and Kr ions at different fluences. The observed effect of enhanced perpendicular magnetic anisotropy characterizing pristine films is discussed with respect to the irradiation regimes and structural changes of the films originating from the impact of ions.
Source:
Acta Physica Polonica. Series A: General Physics, Physics of Condensed Matter, Optics and Quantum Electronics, Atomic and Molecular Physics, Applied Physics, 2015, 128, 5, 828-831
Projects:
Lublin University of Technology, Faculty of Electrical Engineering and Computer Science [S-28/E/2015], Iuventus Plus program of the Polish Ministry of Science and Higher Education [IP 2012 026572], Faculty of Electrical Engineering and Computer Science
Note:
10th International Conference on Ion Implantation and other Applications of Ions and Electrons (ION), Jun 23-26, 2014, Maria Curie Skodowska Univ, Kazimierz Dolny, Poland