The characterization of canvas painting by the Serbian artist Milo Milunovic using X-ray fluorescence, micro-Raman and FTIR spectroscopy
Authors
Damjanović, Ljiljana S.
Gajić-Kvaščev, Maja
Durdevic, J.
Andrić, Velibor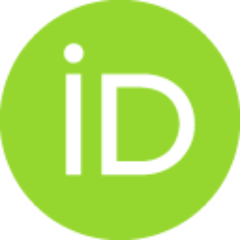 Maric-Stojanovic, M.
Lazic, T.
Nikolic, S.
Article
Abstract
A canvas painting by Milo Milunovic The Inspiration of the poet was studied by energy dispersive X-Ray fluorescence (EDXRF), micro-Raman and Fourier transform infrared (FTIR) spectroscopy in order to identify materials used by the artist and his painting technique. Study is perfomed combining in situ non-destructive method with the preparation and study of cross-section samples and raw fragments of the samples. Milo Milunovic, an eminent painter from Balkan region, made a copy of the Nicolas Poussins original painting in Louvre in 1926/27. Obtained results revealed following pigments on the investigated canvas painting: vermilion, minium, cobalt blue, ultramarine, lead white, zinc white, cadmium yellow, chrome-based green pigment and several earth pigments - red and yellow ocher, green earth and umber. Ground layer was made of lead white mixed with calcium carbonate. (C) 2015 Elsevier Ltd. All rights reserved.
Keywords:
Canvas painting / Milo Milunovic / EDXRF spectroscopy / Micro-Raman spectroscopy / FTIR spectroscopy
Source:
Radiation Physics and Chemistry, 2015, 115, 135-142
Projects: