Results from Time Integrated Measurements of Indoor Radon, Thoron and Their Decay Product Concentrations in Schools in the Republic of Macedonia
Authors
Stojanovska, Zdenka A.
Žunić, Zora S.
Bossew, Peter
Bochicchio, Francesco
Carpentieri, Carmela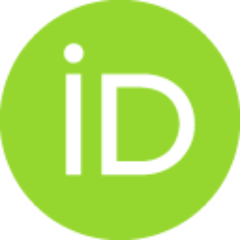 Venoso, Gennaro
Mishra, Rosaline
Rout, R. P.
Sapra, B. K.
Burghele, Bety D.
Cucos-Dinu, A.
Boev, Blažo
Cosma, C.
Article (Published version)
Abstract
As part of a survey on concentrations of radon, thoron and their decay products in different indoor environments of the Balkan region involving international collaboration, measurements were performed in 43 schools from 5 municipalities of the Republic of Macedonia. The time-integrated radon and thoron gas concentrations (C-Rn and C-Tn) were measured by CR-39 (placed in chambers with different diffusion barriers), whereas the equilibrium equivalent radon and thoron concentrations (EERC and EETC) were measured using direct radon-thoron progeny sensors consisting of LR-115 nuclear track detectors. The detectors were deployed at a distance of at least 0.5 m from the walls as well as far away from the windows and doors in order to obtain more representative samples of air from the breathing zone; detectors were exposed over a 3-month period (March-May 2012). The geometric mean (GM) values [and geometric standard deviations (GSDs)] of C-Rn, C-Tn, EERC and EETC were 76 (1.7), 12 (2.3), 27 (1
...
.4) and 0.75 Bq m(-3) (2.5), respectively. The equilibrium factors between radon and its decay products (F-Rn) and thoron and its decay products (F-Tn( GT 0.5) m) were evaluated: FRn ranged between 0.10 and 0.84 and F-Tn( GT 0.5) m ranged between 0.003 and 0.998 with GMs (and GSDs) equal to 0.36 (1.7) and 0.07 (3.4), respectively.
Source:
Radiation Protection Dosimetry, 2014, 162, 1-2, 152-156
Projects:
Note:
2nd International Conference on Radiation and Dosimetry in Various Fields of Research RAD and The 2nd East European Radon Symposium (SEERAS), May 27-30, 2014, Nis, Serbia