Influence of sputtering atmosphere on hopping conductance in granular nanocomposite (FeCoZr)(x)(Al2O3)(1-x) films
Authors
Svito, I.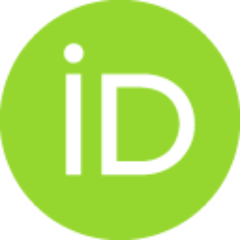 Fedotova, J. A.
Milosavljević, Momir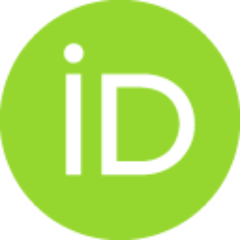 Zhukowski, P.
Koltunowicz, T. N.
Saad, A.
Kierczynski, Konrad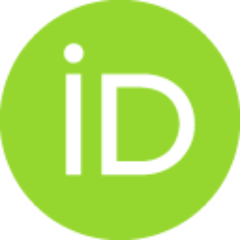 Fedotov, A. K.
Article
Abstract
The present paper investigates conductivity sigma for a wide temperature range of 2 K LT T LT 300 K in the nanocomposite (FeCoZr)(x)(Al2O3)(1-x) films (1-6 mu m thicknesses, 0.30 LT x LT 1.00) which were sputtered on glass-ceramic substrates from the compound target in vacuum chamber filled with Ar (set 1 films) or Ar + O-2 gas mixture (set 2 films). TEM and HRTEM images revealed that granular films of set 1 containing nanosized crystalline metallic bcc alpha-FeCo-based nanoparticles embedded in the amorphous Al2O3 matrix. In case of Ar + O atmosphere of deposited alpha-FeCo-based crystalline cores with stabilized sizes were covered with an amorphous FeCo-based oxide shells. The sigma(T) dependences were found to be in agreement with this phase structure. They show transition of the set 1 films sigma(T) curves with x from tunneling (hopping) behavior below the percolation threshold x LT x(c) approximate to 0.46 to metallic one for x GT x(c). Moreover, as opposed to such behavior, for t
...
he set 2 films hopping mechanism of sigma(T) was revealed far beyond x(c) due to the formation of semiconducting FeCo-based oxide shells separating electrically contacting FeCoZr cores. (C) 2013 Elsevier B.V. All rights reserved.
Keywords:
Electronic transport / Nanocomposites / Percolation
Source:
Journal of Alloys and Compounds, 2014, 615, S344-S347
Projects:
VISBY Program of the Swedish Institute, Belarusian State Sub-Programme Crystalline and Molecular Structures [2.4.12], Iuventus Plus program of Polish Ministry of Science and Higher Education [IP2012 026572]
Note:
International Symposium on Metastable, Amorphous and Nanostructured Materials (ISMANAM), Jun 30-Jul 05, 2013, Torino, Italy