Eu3+ doped YNbO4 phosphor properties for fluorescence thermometry
Authors
Dacanin, Lj R.
Dramićanin, Miroslav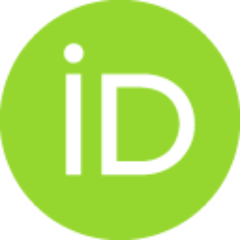 Lukić-Petrović, Svetlana R.
Petrović, Dragoslav M.
Nikolic, M. G.
Article
Abstract
We prepared an efficient YNbO4:Eu3+ phosphor using a simple solid-state reaction method and examined its photoluminescent properties in order to investigate the possibility for its usage in phosphor thermometry. Photoluminescence measurements were performed in the temperature range 303-803 K, and the fluorescence intensity ratio (FIR) of the paired emissions lines of Eu3+ (D-5(1) - GT F-7(1) and D-5(0) - GT F-7(1) transitions) was studied as a function of temperature. The sample crystalline structure is confirmed by XRD measurements. The material is proved to have a good potential for the development of thermographic phosphors. It exhibits maximum temperature sensitivity of approximately 3.5 x 10(-3) K-1 in the temperature region around 700 K. (C) 2013 Elsevier Ltd. All rights reserved.
Keywords:
Yttrium niobate / Phosphor thermometry / Eu3+
Source:
Radiation Measurements, 2013, 56, 143-146
Note:
8th International Conference on Luminescence Detectors and Transformers of Ionizing Radiation (LUMDETR), Sep 10-14, 2012, Martin Luther Univ Halle Wittenberg, Halle, Germany