Photoluminescence of europium doped LiInO2 powder
Authors
Dacanin, Lj. R.
Dramićanin, Miroslav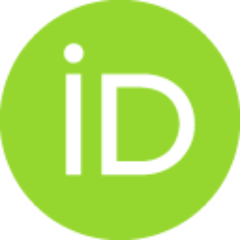 Nikolic, M. G.
Mitrić, Miodrag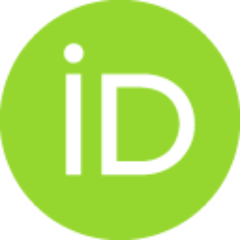 Petrović, Dragoslav M.
Lukic, S. R.
Conference object
Abstract
Lithium-indium oxide is one of the candidate materials as solid-state scintillators for solar neutrinos due to an inverse beta -decay of In-115 to Sn-115. On the other hand, when doped with rare-earth ions such as Eu3+ or Sm3+, it becomes a promising phosphor material. In this report we present a simple solid-state procedure for preparation of LiInO2:Eu3+ powders. X-ray diffraction confirmed product in tetragonal structural form (space group: I4(1)/amd) and no impurity phases were detected. Then, high resolution photoluminescence emission measurements were performed at room and low temperatures to find D-5(0) - GT F-7(J). Emission kinetics from D-5(0) level exhibited pure single exponential behavior with lifetime of about 1.5 ms. Maximum energy splitting of F-7(1) manifold is recorded as a function of temperature. (C) 2011 WILEY-VCH Verlag GmbH and Co. KGaA, Weinheim
Keywords:
LiInO2 scintillator / photoluminescence / solid state synthesis / Eu3+
Source:
Physica status solidi. C: Current topics in solid state physics, 2011, 8, 9
Projects:
Ministry of Science and Technological Development of the Republic of Serbia, Provincial Secretariat for Science and Technological Development of the Government of Vojvodina.
Note:
4th International Conference on Optical, Optoelectronic and Photonic Materials and Applications (ICOOPMA), Aug 15-20, 2010, Budapest, Hungary