Self-propagating room temperature synthesis of nanopowders for solid oxide fuel cells (SOFC)
Authors
Bošković, Snežana B.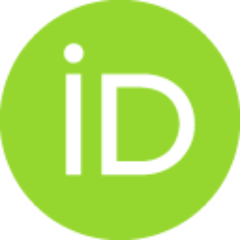 Đurović, Dejan R.
Dohcevic-Mitrovic, Z
Popović, Zoran V.
Zinkevich, A
Aldinger, E
Article
Abstract
Ceria based solid solutions are promising ceramic electrolytes for SOFC which will be able to function at intermediate temperatures. In accordance with common trends to decrease the production and operating costs of new generation of SOFC materials the reaction based on metathetical pathway is described, whereby solid solution powders of rare earth doped ceria in the nanoscale range were obtained at room temperature. By simple hand mixing of reactants the reaction was enhanced, propagating afterwards by itself. Nanometric ceria powders doped with Y or Nd, as well as co doped with both cations were synthesized. Composition of Ce1-xMexO2-y ranged from x =0-0.25. The reaction course is described in detail and the properties of the obtained powders are presented. (c) 2005 Elsevier B.V. All rights reserved.
Keywords:
self-propagating reaction / rare earth doped ceria / SOFC / nanometric powders
Source:
Journal of Power Sources, 2005, 145, 2, 237-242
Note:
Meeting on Fuel Cells Science and Technology, Oct 06-07, 2004, Munich, Germany