Endohedral encapsulation of lithium in C-70
Authors
Veljković, Miomir V.
Nešković, Olivera M.
Ivetić, Tamara B.
Veličković, Suzana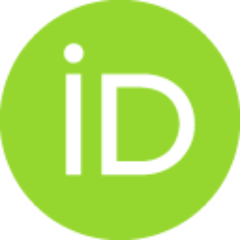 Maksin, Tatjana N.
Article (Published version)

,
© 2005 Trans Tech Publications, Switzerland
Abstract
A new diatomic molecule-containing endohedral fullerenes were prepared by ion implantation technique (introducing negatively charged C-70 into a low temperature lithium plasma column by a strong exial magnetic field). The species prepared were Li"C-70 and Li-2"C-70 and ionized by surface ionization. Their existance was demonstrated through high sensitivity, magnetic mass spectrometer. The corresponding endohedral ions undergo the Rice shrinkwrap mechanism: a mass -analyzed ion spectrum demonstrates the loss of a C-2 unit from the cage. The observed ionization energies of endohedral molecules were 5.1 for all 0.1 eV and 5.3 for all 0.1 eV, respectively.
Keywords:
endohedral metalofullerenes / ionization energies / clusters / mass spectrometry
Source:
Materials Science Forum, 2005, 480, 351-354
Note:
1st International Meeting on Applied Physics, Oct 13-18, 2003, Badajoz, Spain