Influence of copper on hardness of amorphous As-Se-I thin films
Authors
Strbac, D. D.
Lukić-Petrović, Svetlana R.
Petrović, Dragoslav M.
Videnovic, I. R.
Dramićanin, Miroslav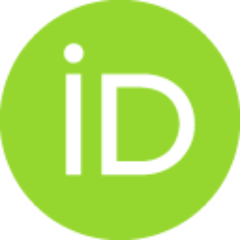 Article
Abstract
The paper reports on hardness of thin amorphous films of the Cux(As38.5Se54I7.5)(100-x) type for x=10, 15, 20 and 25 at-% evaluated by microindentation measurements and instrumented nanoindentation testing. Values of determined microhardness are in the interval of 748-1137 MPa, while nanohardness are in the interval of 930-1591 MPa and can be regarded as moderate in the category of chalcogenide glasses. Isotropic mechanical properties on thin films surface are determined. Influence of copper on mechanical properties of As-Se-I films is discussed in terms of possible structural units in glass matrix.
Keywords:
Hardness / Amorphous chalcogenides / Thin films
Source:
Materials Science and Technology, 2014, 30, 2, 236-240
Projects: