Optical and structural properties of radiolytically in situ synthesized silver nanoparticles stabilized by chitosan/poly(vinyl alcohol) blends
Authors
Krstić, Jelena I.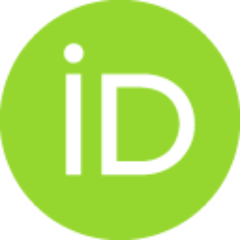 Spasojević, Jelena P.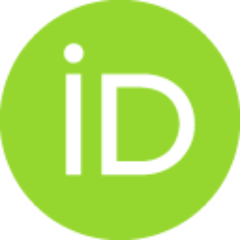 Radosavljević, Aleksandra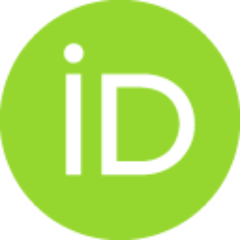 Šiljegović, Milorad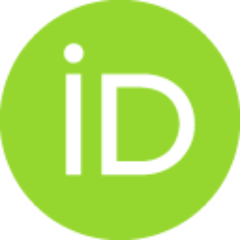 Kačarević-Popović, Zorica M.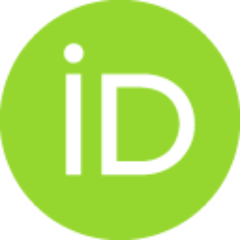 Article
Abstract
In this study, the potential of chitosan/poly(vinyl alcohol) (CS/PVA) blends as capping agent for stabilization of Ag-nanoparticles (Ag NPs) during their in situ gamma irradiation induced synthesis was investigated. The UV-vis absorption spectra show the surface plasmon absorption band around 410 nm, which confirms the formation of Ag-nanoparticles. It was found that the composition of CS/PVA blend affected the size of the obtained Ag-nanoparticles, as well as the parameters such as density, molar concentration and effective surface area, calculated from the experimentally obtained UV-vis absorption spectra and spectra obtained by simulation according to the Mie theory. SEM micrograph and XRD measurement indicated a spherical morphology and face centered cubic crystal structure of Ag-nanoparticles, with diameter around 12 nm. The values of optical band gap energy between valence and conduction bands (E-g), calculated from the UV-vis absorption spectra, also show dependence on the blend
...
composition for Ag-CS/PVA colloids as well as for Ag-CS/PVA nanocomposites. (C) 2013 Elsevier Ltd. All rights reserved.
Keywords:
Gamma irradiation / Ag-nanoparticles / Ag-CS/PVA nanocomposites / Optical properties / Mie theory / Optical band gap energy
Source:
Radiation Physics and Chemistry, 2014, 96, 158-166
Projects:
International Atomic Energy Agency (IAEA) [CRP: F22051, 16733]