Network parameters and biocompatibility of p(2-hydroxyethyl methacrylate/itaconic acid/oligo(ethylene glycol) acrylate) dual-responsive hydrogels
Authors
Mićić, Maja M.
Suljovrujić, Edin H.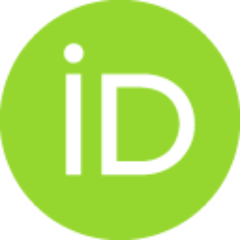 Article
Abstract
A series of copolymeric hydrogels with different mole ratios of 2-hydroxyethyl methacrylate (HEMA), itaconic acid (IA) and oligo(ethylene glycol) acrylate (OEGA) was synthesised by gamma radiation. In our previous paper, the swelling properties of P(HEMA/IA/OEGA) terpolymeric hydrogels were preliminary investigated, showing dual (pH and thermo) responsiveness and large variation in the swelling capacity. In this study, the basic structural parameters of the P(HEMA/IA/OEGA) networks such as the average molecular weight between cross-links ((M) over bar (c),), effective cross-linking density (nu(e)), polymer-solvent interaction parameter (chi) and mesh size (xi) were determined by using swelling and mechanical measurements. Cytocompatibility and hemolytic activity measurements were used to investigate the influence of hydrogel composition (i.e. the influence of different fractions of IA and OEGA) on the biocompatibility of the hydrogels obtained. The microbe penetration test against Stap
...
hylococcus aureus and Escherichia coli was performed, too. It was observed that variation in hydrogel composition strongly influenced the smart swelling behaviour and introduced some changes in biocompatibility. The results indicate that P(HEMA/IA/OEGA) terpolymers, as smart and biocompatible hydrogels, have wide diversity and great potential for different biomedical applications, but their optimisation study can give the best candidate for certain biomedical applications. (C) 2013 Elsevier Ltd. All rights reserved.
Keywords:
Radiation synthesis / Dual-responsive copolymer / P(HEMA/IA/OEGA) hydrogel / Network parameter / Biocompatibility
Source:
European Polymer Journal, 2013, 49, 10, 3223-3233
Projects: