Low temperature photoluminescence emission of Zn2SiO4:Eu3+ phosphor powder
Authors
Lukić-Petrović, Svetlana R.
Petrović, Dragoslav M.
Nikolic, M.
Dacanin, L.
Dramićanin, Miroslav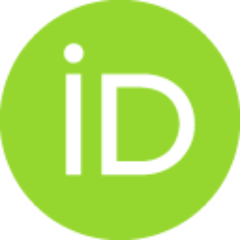 Article
Abstract
Phosphor materials are of special interest due to their important applications ranging from solid state lightning and displays to biomedicine. Understanding the spectroscopic properties of these materials is important for optimizing their emission for technological applications. Zinc silicate (Zn2SiO4) has been identified as a very suitable host matrix for many rare-earth and transition metal dopant ions with excellent luminescent properties in the blue, green and red spectral zones. Here, we present high resolution measurements of low-temperature photoluminescence of trivalent europium doped zinc silicate particles prepared by combination of so-gel and combustion synthesis route. We observed and analyzed 5D(0) - GT F-7(J) spin forbidden f-f electronic transitions at low temperatures, as well as emission kinetics from D-5(0) level and lifetime-temperature dependence.
Keywords:
Phosphors / Zinc silicate / High resolution spectroscopy / Europium luminescence
Source:
Optoelectronics and Advanced Materials - Rapid Communications, 2013, 7, 3-4, 290-292
Projects:
Provincial Secretariat for Science and Tehnological Development of the Automomous Province of Vojvodina